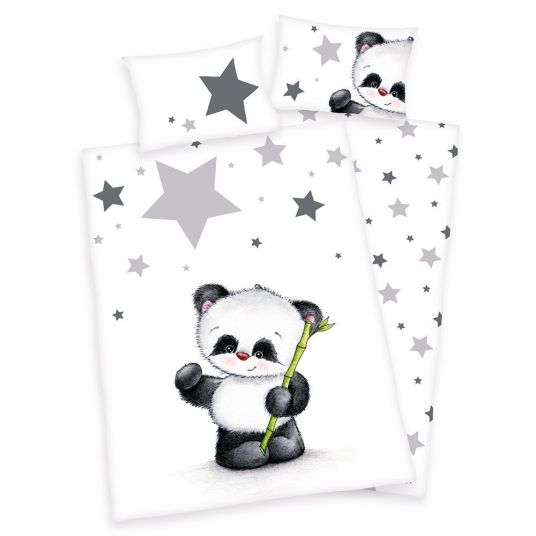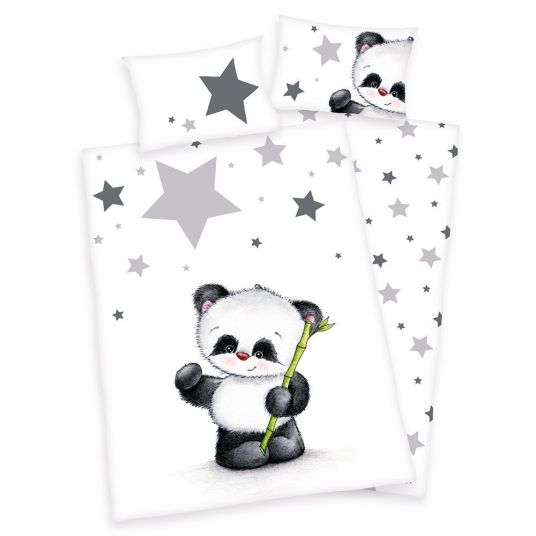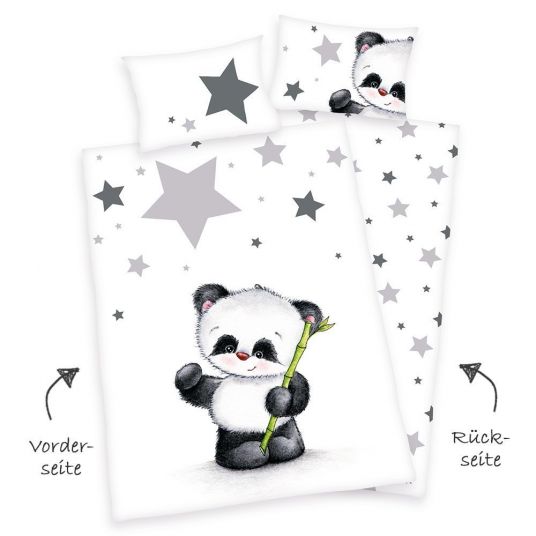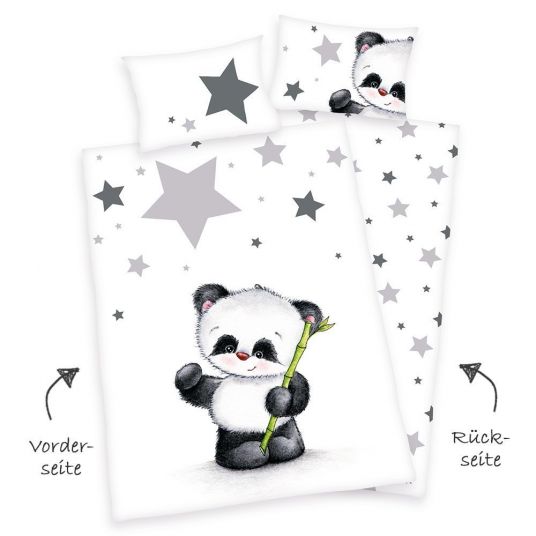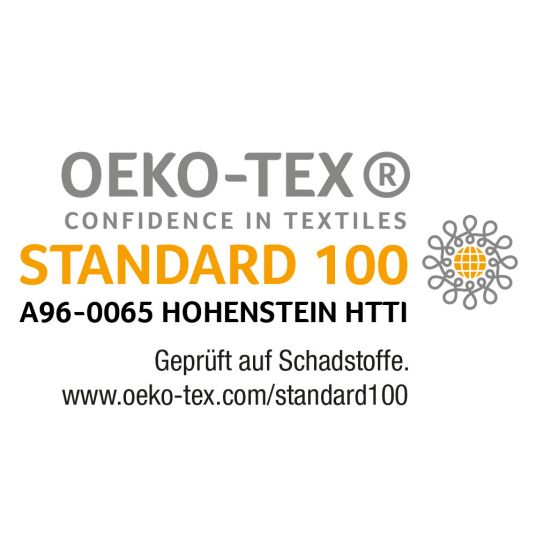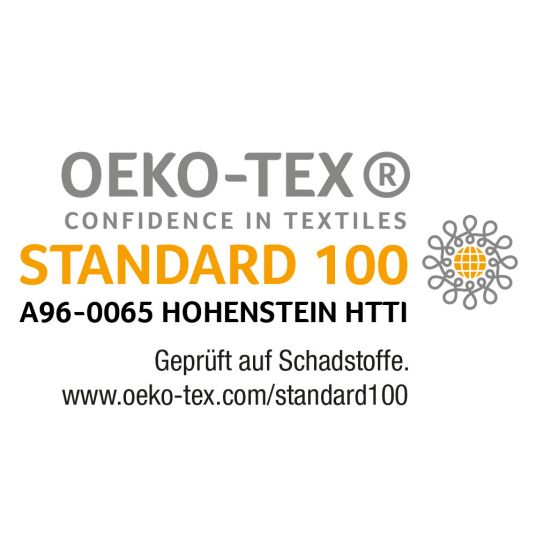 Free delivery from 40 €
Fast delivery
Purchase on account
Free returns
Description
Cuddly, warm and soft - that's how your little darling should have it in his little bed. The Wende-Bettw?sche Kleiner Panda by Baby Best is just the thing for you. This captivates not only by its cuddling factor, but also by its loving design. The blanket cover is closed with buttons, the cushion cover has a practical hotel flap.
Dimensions: blanket 100 x 135 cm, pillow 40 x 60 cm
Material: 100% Cotton
tested for harmful substances according to Oeko-Tex Standard 100
Care instructions: machine washable up to 60° C, suitable for tumble dryers
Please note: You will receive 1 pillowcase and 1 duvet cover. The figure shows the front and rear sides of the reversible bed.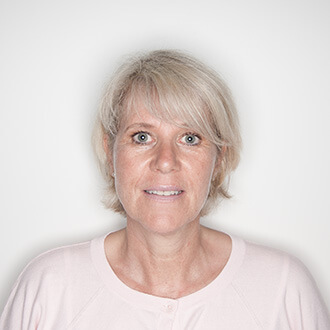 Product Codes
| | |
| --- | --- |
| Our product code: | 201600002118 |
| Baby Best product code: | 24852/01.063 |
| EAN/GTIN: | 4006891898609 |
Technical details
| | |
| --- | --- |
| Product Group: | 3 |
| Brand: | Baby Best |
| Shipping Date: | 04.12.2022 |
| Color: | White, Motifs |
Ratings & Reviews
Jessy2705
Jun. 16, 2022 18:30
Süße Wendebettwäsche , gutes Preis-Leistungsverhältnis. Nach dem Waschen keine Veränderung zu sehen.
Tinas Bewertung
Jun. 04, 2022 11:15
Sehr schöne Bettwäsche. Auch nach mehreren Waschgängen noch leuchtende Farben. Könnte ein kleines bisschen weicher sein.
MiniMe13
Apr. 26, 2022 17:30
Wir haben die Bettwäsche als ersten Bezug für unseren Sohn ausgewählt, weil sie super schlicht und dezent gehalten, aber trotzdem unglaublich süß ist, ohne zu "überladen" zu sein. Die Qualität ist meiner Meinung nach sehr gut und sieht nach ca 8 Monaten Gebrauch immernoch super aus. Die Nähte halten, der Aufdruck ist nach mehrmaligem Waschen immernoch perfekt erkennbar und ohne Mängel - somit ist dies rundum eine klare Kaufempfehlung. Preis-/Leistungsverhältnis top!
Camy2022
Apr. 11, 2022 07:16
Super schöne Bettwäsche ! Praktisch durch die Wendefunktion. So hat man das Gefühl, man hätte 2 verschiedene Bettwäsche-Sets
Lucamama
Apr. 05, 2022 10:31
Sieht super aus und die Qualität ist auch toll. Auch nach mehreren Wachgängen. Meine Kindrr schlafen gerne darin.
Babylove89
Feb. 18, 2022 01:31
Schöne Farbe, tolles Motiv, sehr sauber verarbeitet, fühlt sich auf der Haut sehr angenehm an. einfach Süß
Vicka
Oct. 22, 2021 16:15
Schönes Muster, toller Stoff, nach mehrmaligem Waschen immernoch wie neu. Preis/Leistung top! Würde ich weiterempfehlen
Namenloser
Oct. 05, 2021 19:00
Die Bettwäsche ist ganz okay. Sieht schön aus und erfüllt ihren Zweck. Ich werde sie weiter empfehlen.
Nita315
Sep. 29, 2021 11:45
Die Bettwäsche ist sehr schön, die Qualität ist sehr gut, die Motive sind klar und deutlich. Schöne Kindgerechte Motive.
Arin
Aug. 23, 2021 11:00
Süß, weich, super waschbar und das Wendemotiv ist natürlich für unser Kleines ganz besonders schön. Ich mag den Stoff sehr und kann auch nach mehrfachem waschen kein Waschpeeling entdecken.