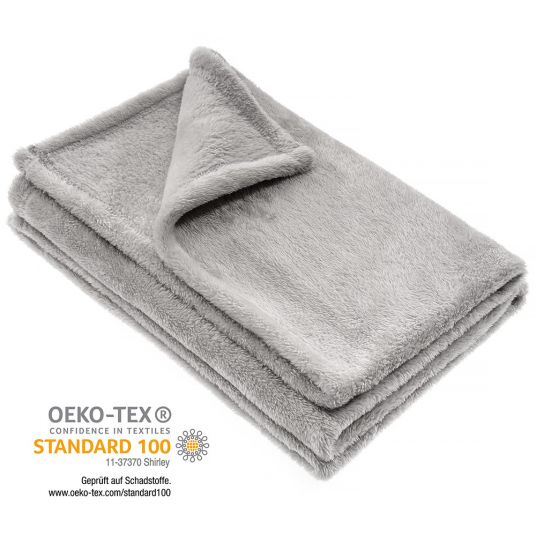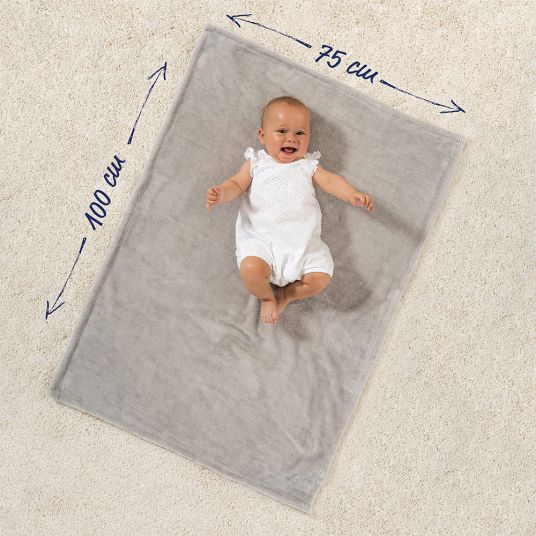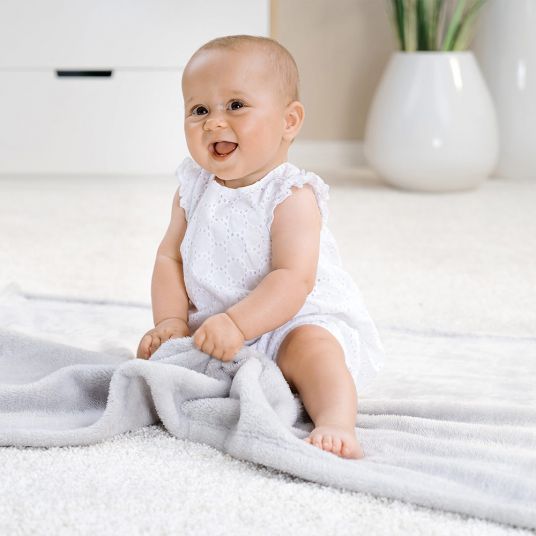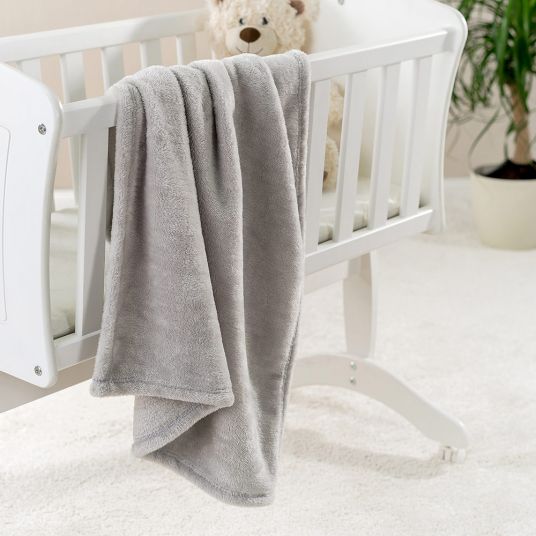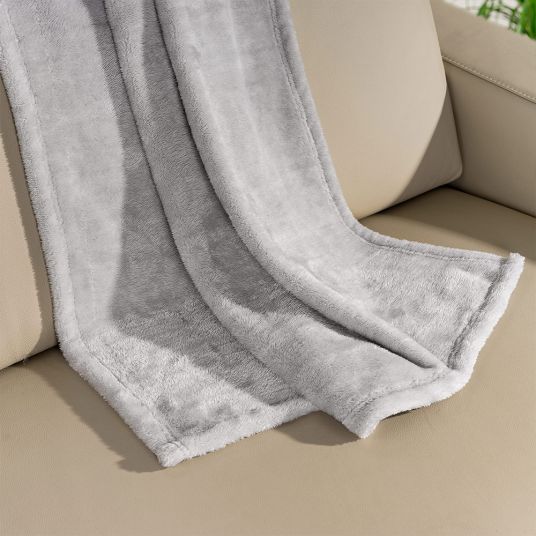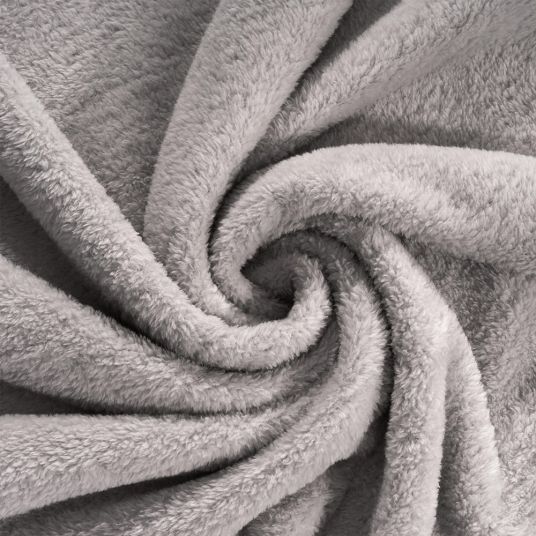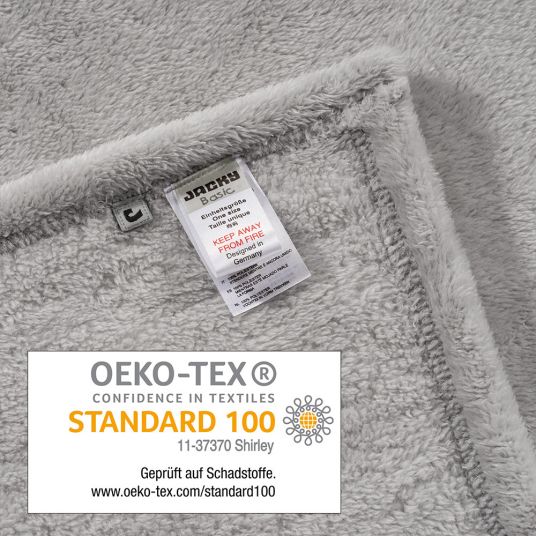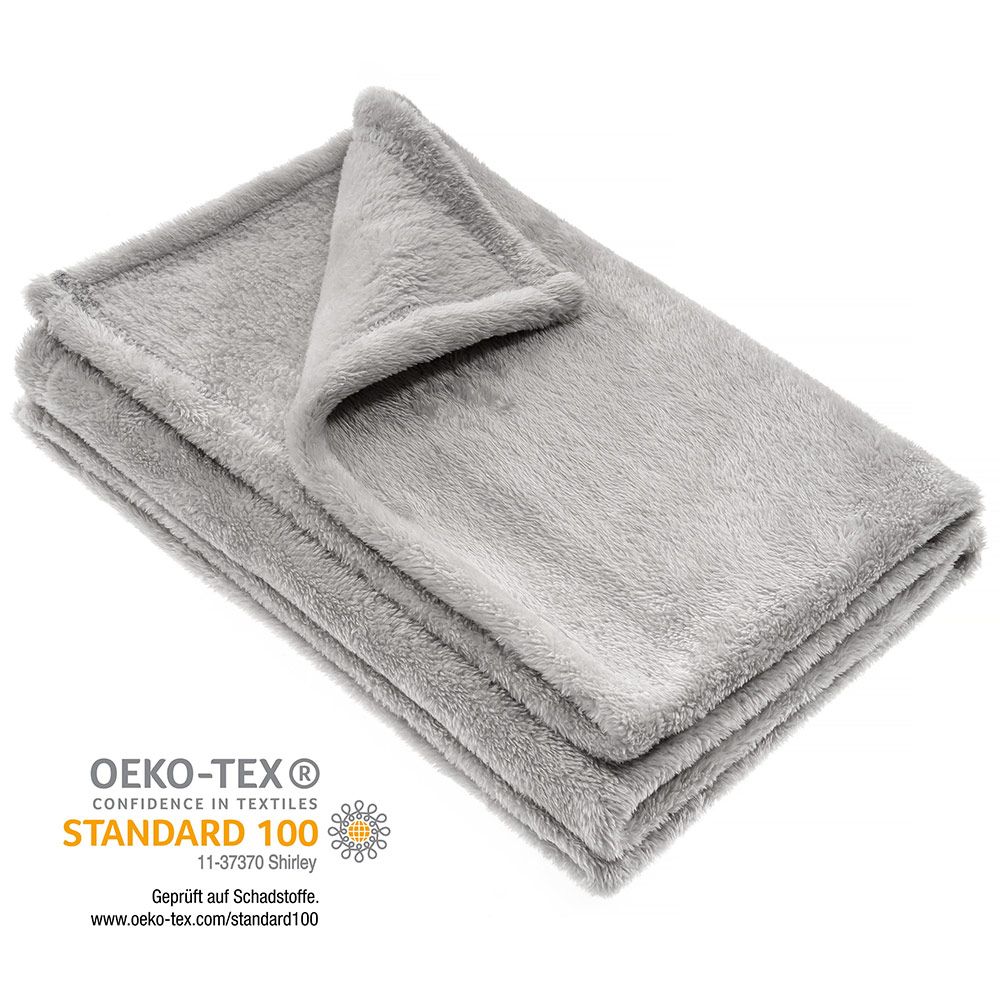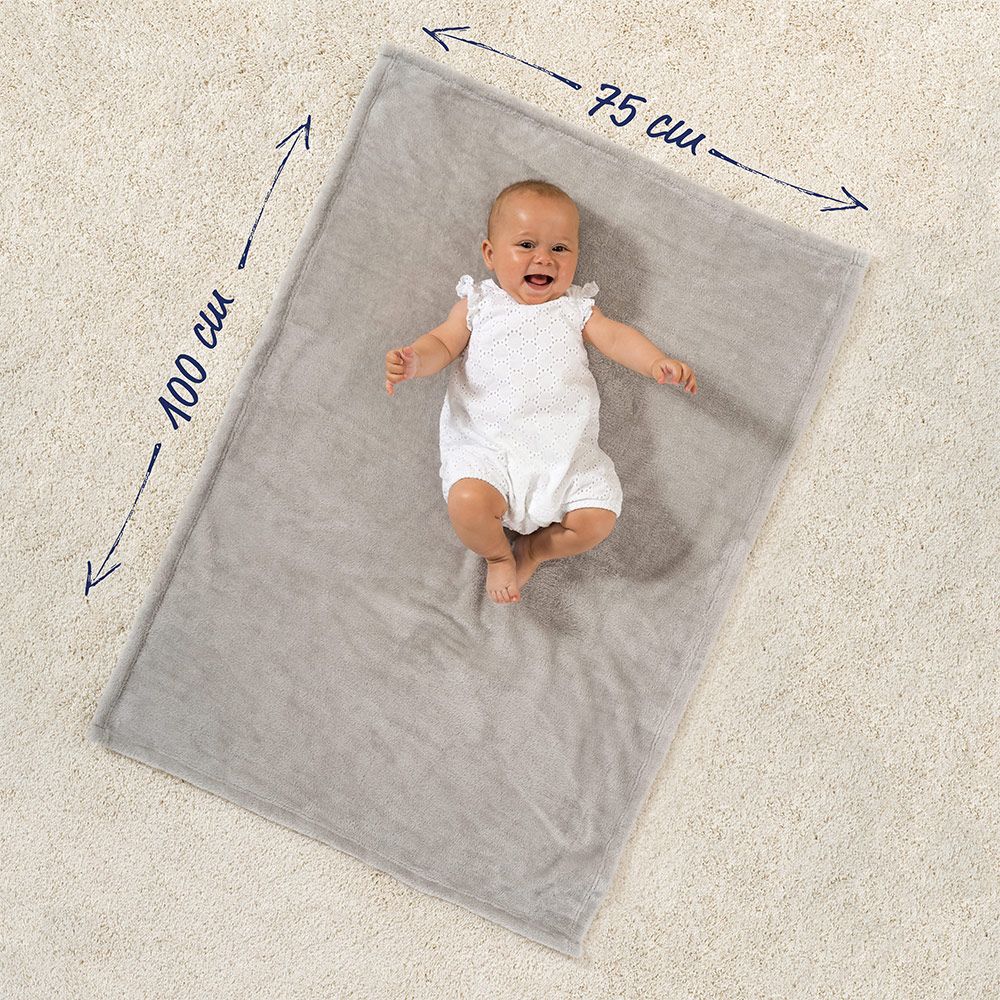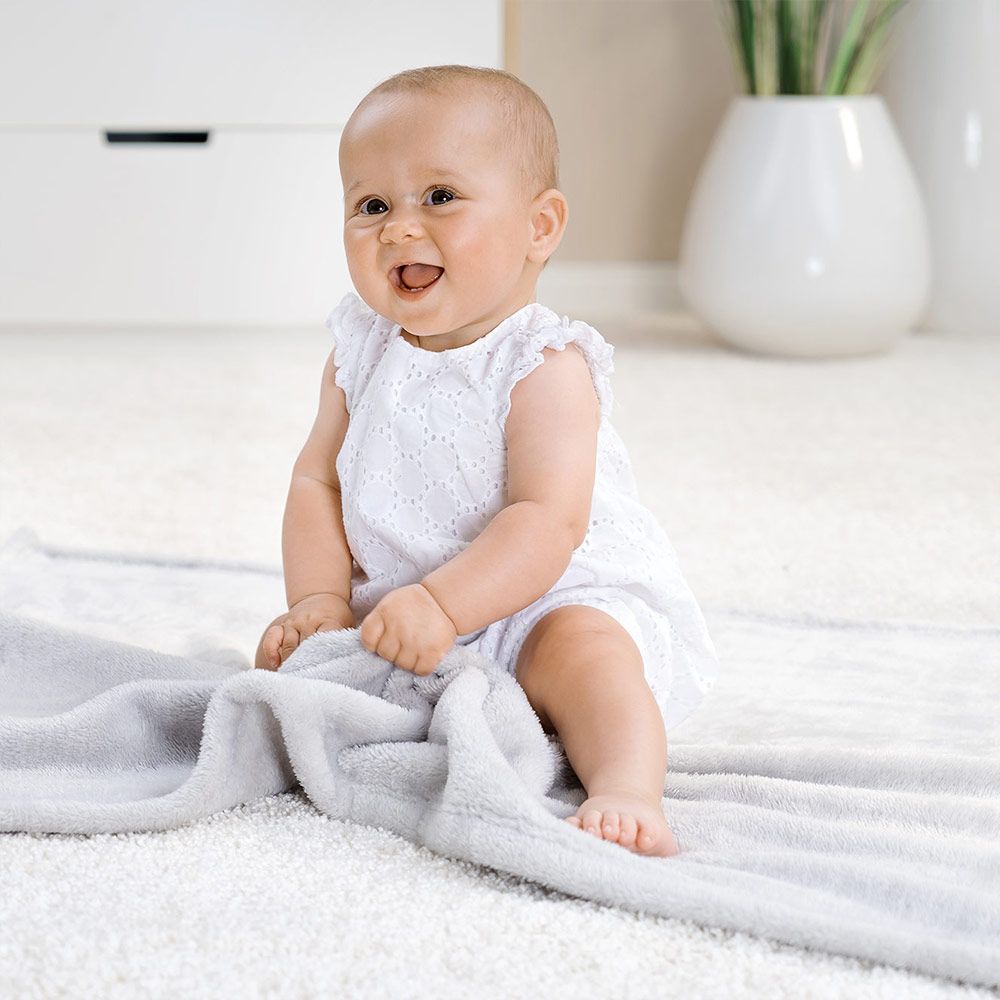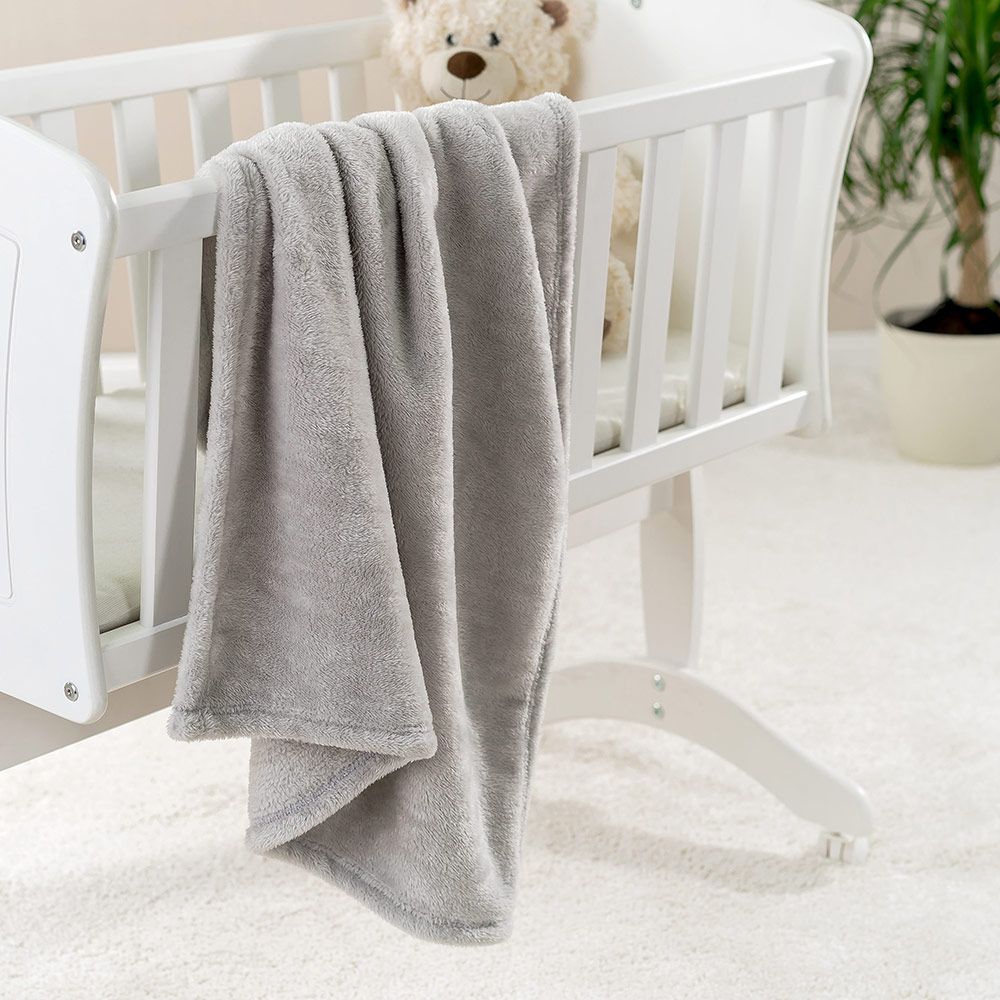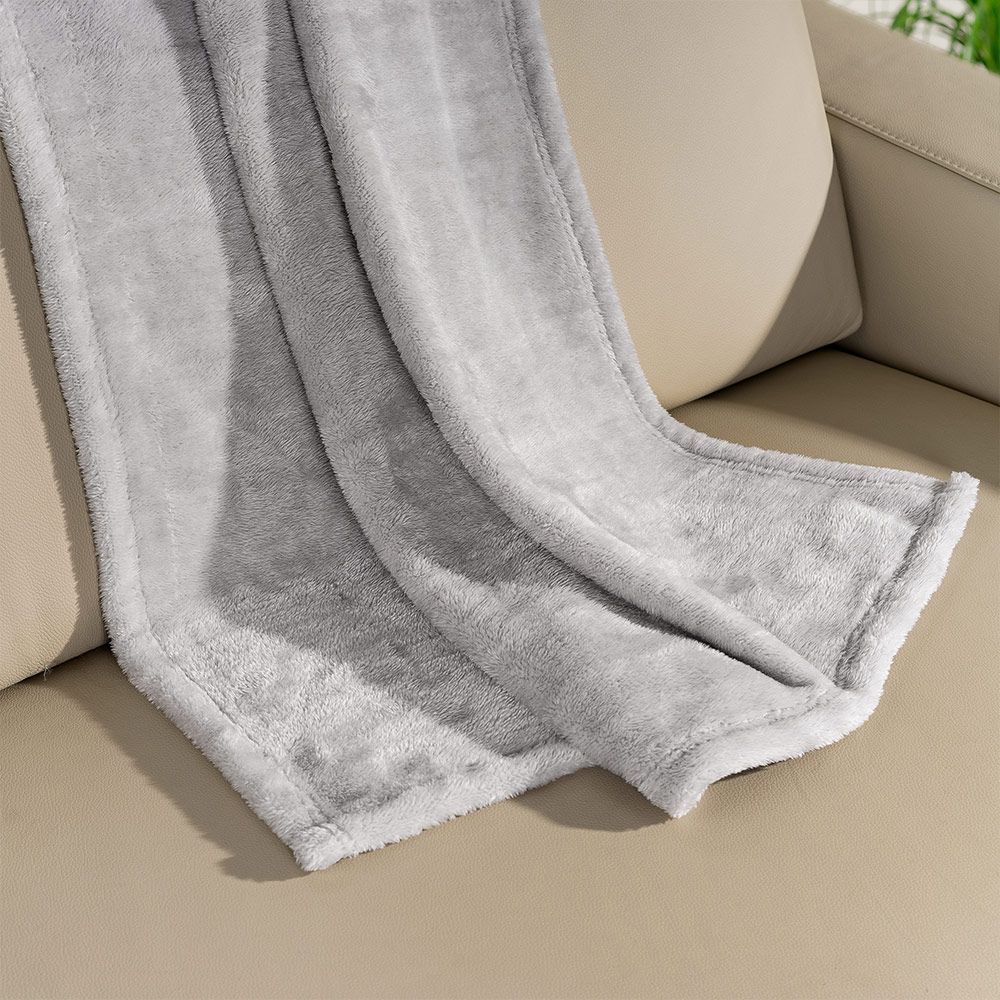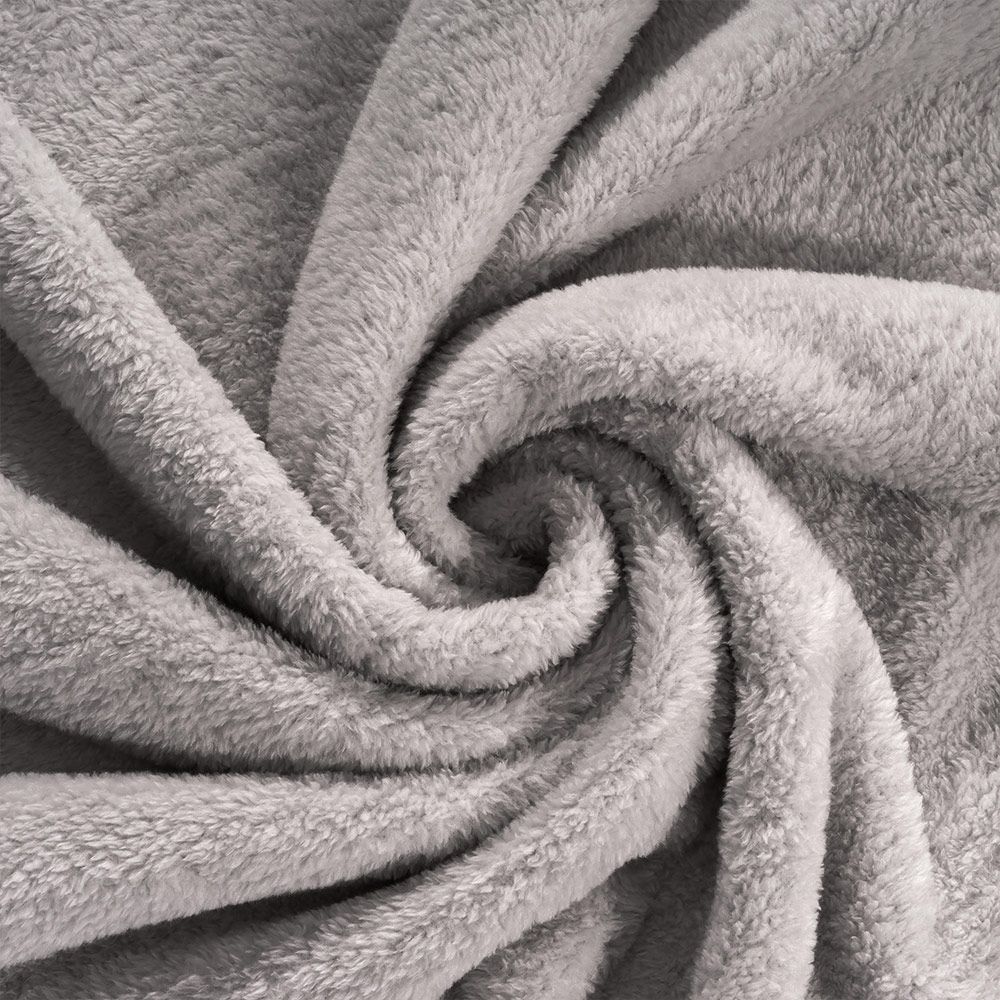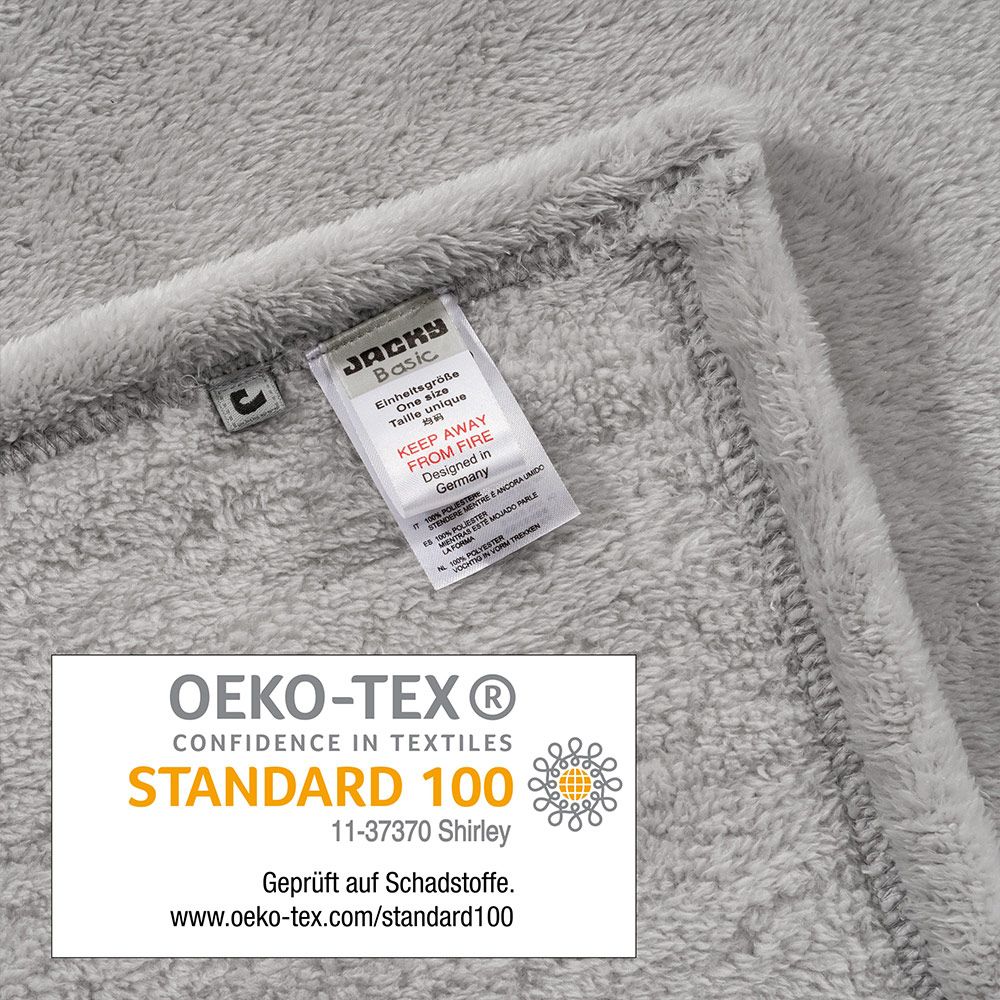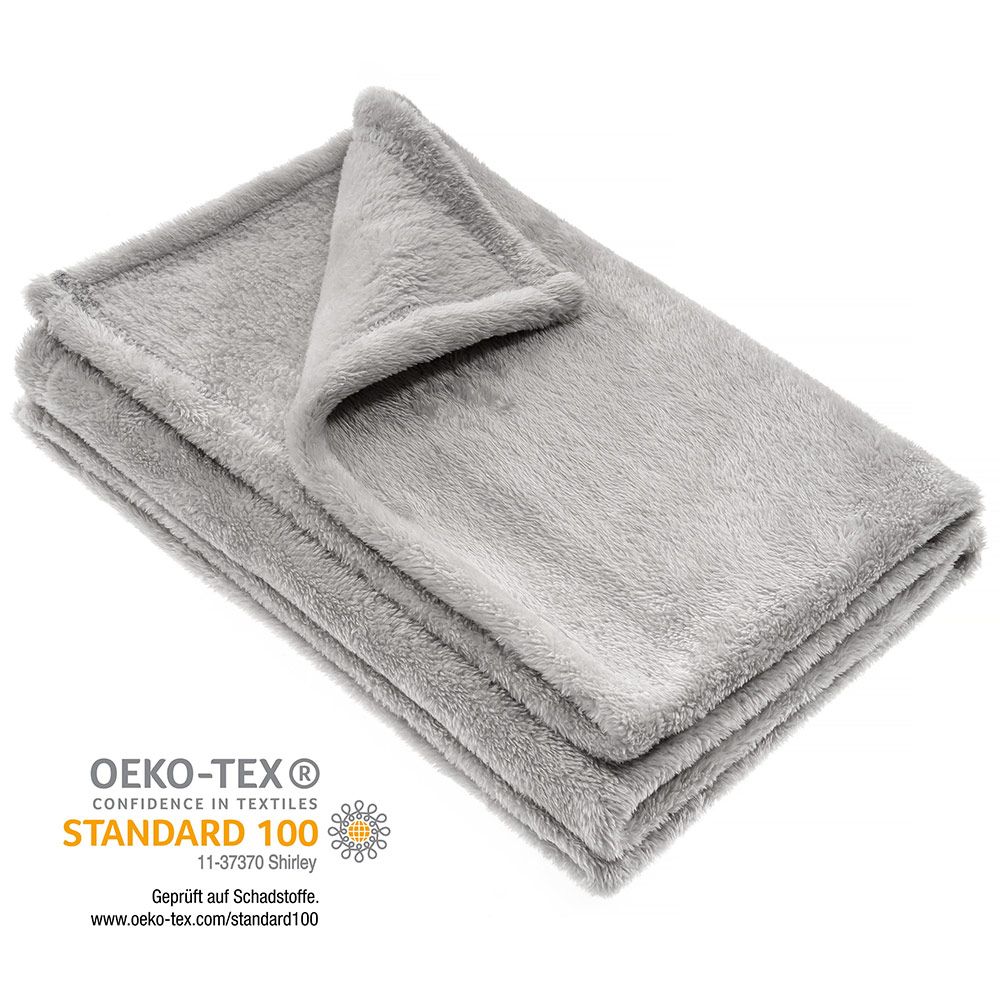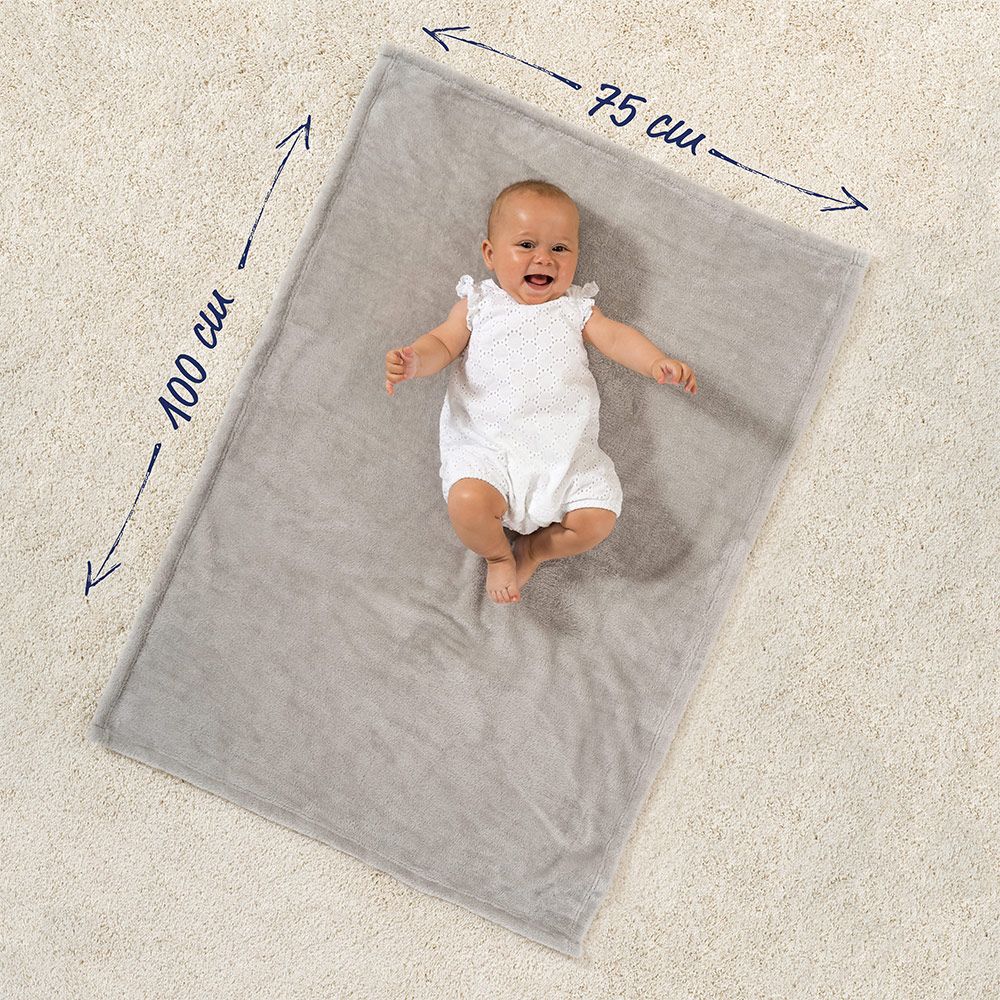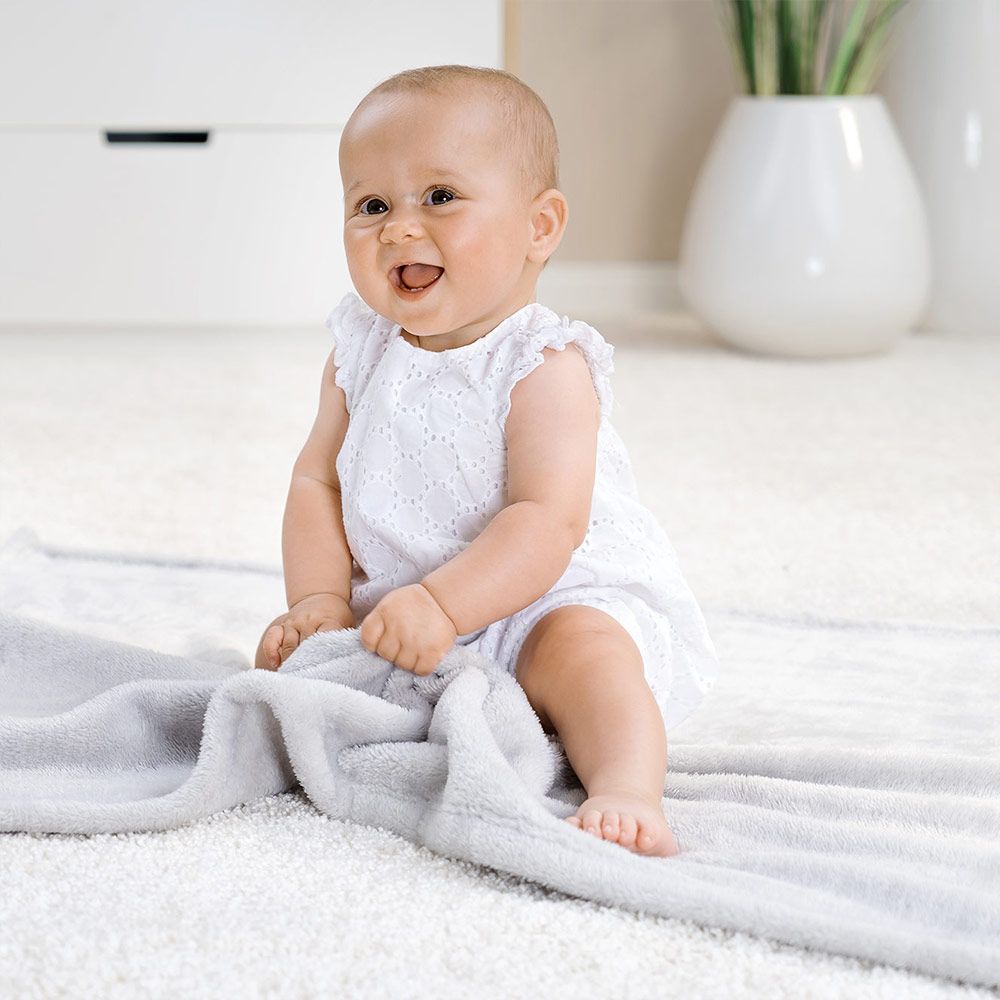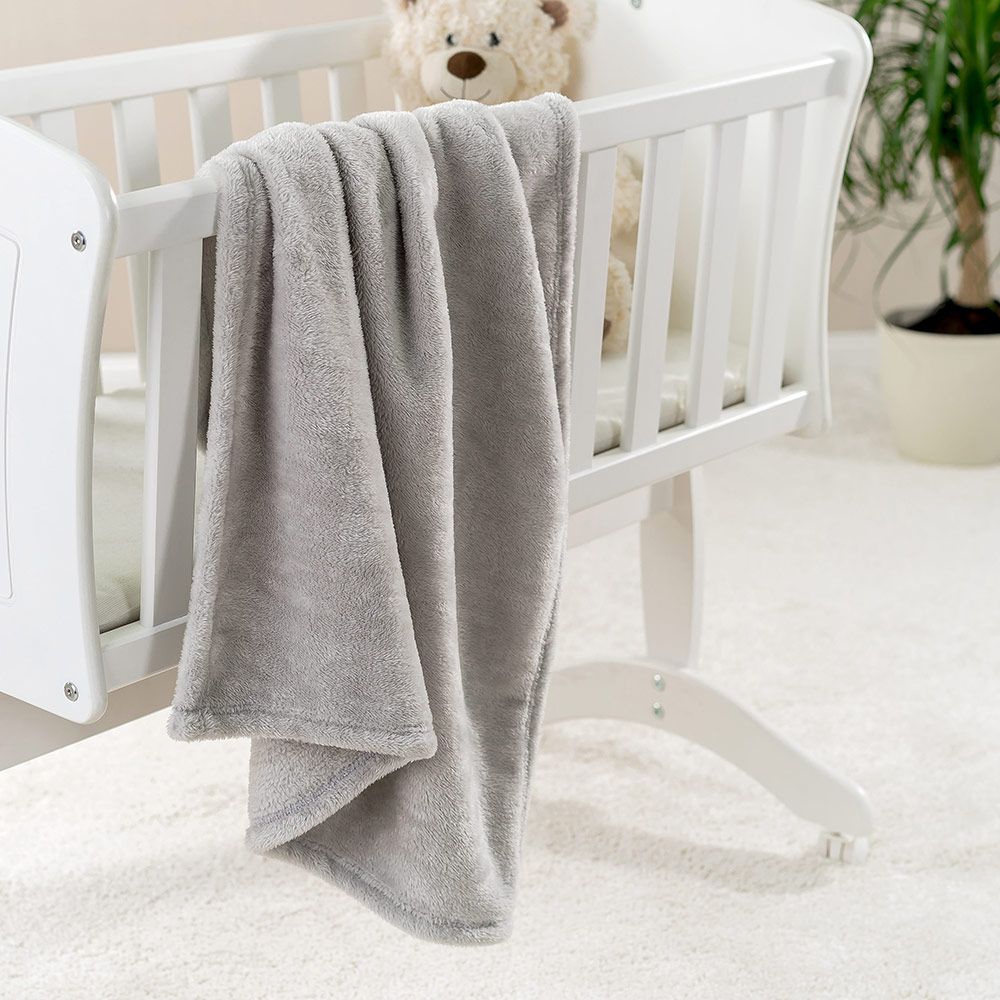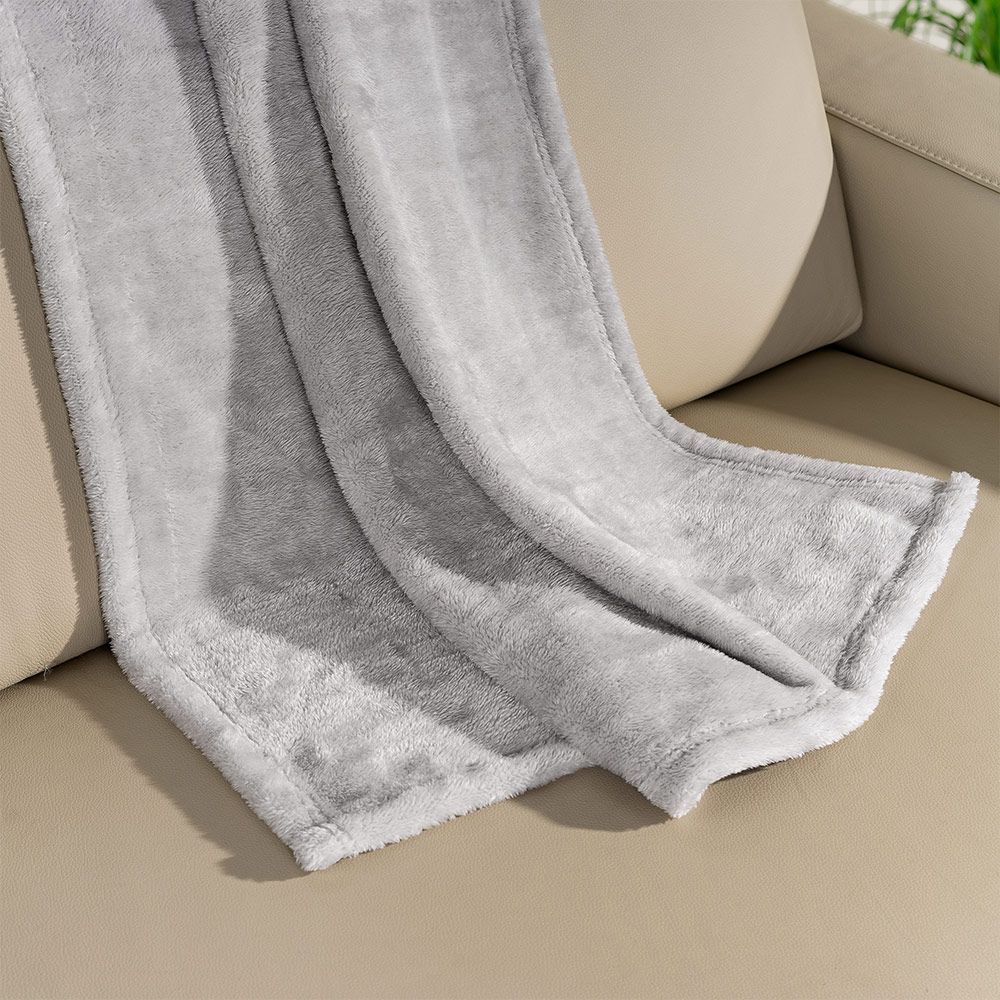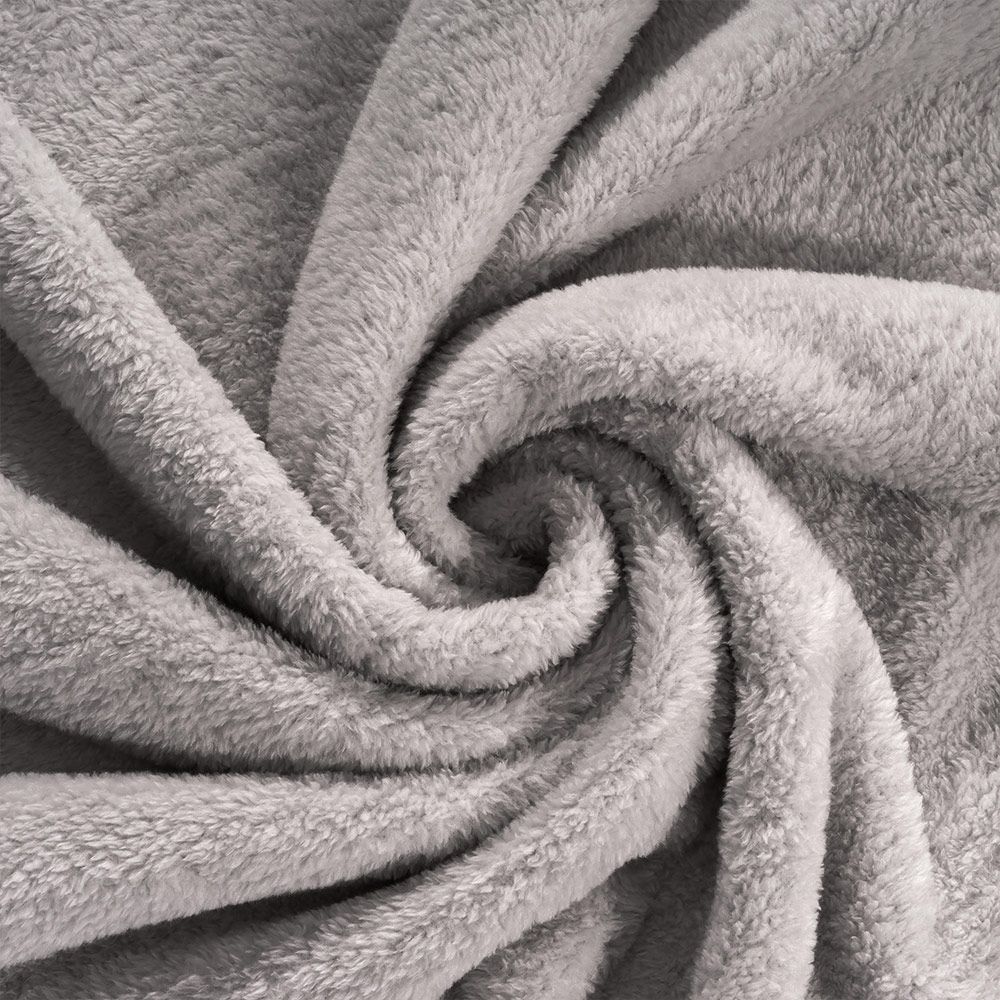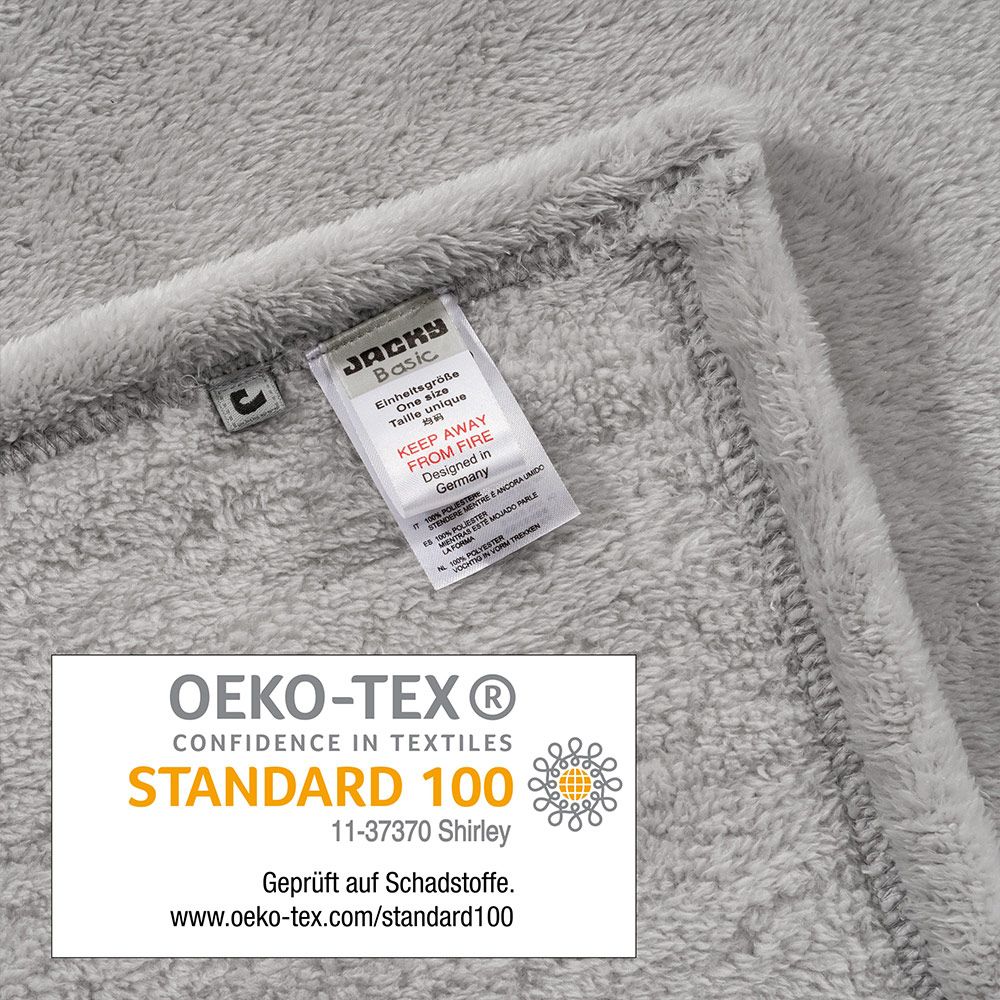 Goldfox
Free delivery from 50 €
Fast delivery
Purchase on account
Easy returns
Description
Your baby feels safe and secure as she sleeps, cuddles and cuddles. Protection & comforting warmth without sweating - that makes this blanket an indispensable companion.
Multipurpose:
as cuddly blanket, cuddly blanket, sleeping blanket, baby blanket, changing mat, for baby cot, cot, travel cot, cradle, pram, buggy, stroller, baby seat, playpen insert, holiday companion in bus, train and plane.
Easy to clean & hygienic:
The fleece blanket is very easy to clean, you can easily machine wash it up to 60 °C (unlike many blankets which are only washable up to 40 °C). Almost all bacteria are eliminated, so this blanket is also suitable for allergy sufferers. She's also dryer-owned. Shape and colour are retained even after repeated washing.
Premium Quality:
Skin-friendly, super soft and fluffy due to the high bulkiness of Coral fleece fibre, hygienic, suitable for allergy sufferers, breathable, moisture-regulating, no Knöno static charging, no linting, easy-care (machine wash) up to 60° C, suitable for dryers, dimensionally stable, tested for harmful substances according to Öko-Tex Standard 100.
Perfect gift
The children's blankets with the soft cashmere touch are the ideal gift for boys and girls. The hit on every baby shower party or wish list.
Größtmötm'safety:
The high quality of materials and workmanship gives you the good feeling only to do the best for your baby.They give it security and warmth - with the safety of freedom from harmful substances and the best hygiene.
Material: 100% microfleece brand polyester
Care advice: Machine wash up to 60 °C, suitable for tumble drying (low temperature), Bügeln at level 2 (up to 150 °C)
Product Codes
| | |
| --- | --- |
| Our product code: | 201700001912 |
| Jacky product code: | 310091 9200 |
| EAN/GTIN: | 4001742743411 |
Technical details
| | |
| --- | --- |
| Product Group: | 2 |
| Brand: | Jacky |
| Shipping Date: | 03.12.2023 |
Ratings & Reviews
Bloraline
Feb. 28, 2022 18:01
Die Decke hat eine schöne neutrale Farbe, zusätzlich eine super Größe und richtig kuscheliges Material.
Susi68
Oct. 16, 2021 05:30
Sehr schöne kuschelige Babydecke und der Versand erfolgte sehr schnell. Sehr zu empfehlen. Gerne mal wieder.
Julia F
Aug. 06, 2021 10:15
Super schön weich, kuschelig, riecht nicht und die Farbe ist wie abgebildet. Nicht zu dünn und nicht zu dick. Genau passend. Klare Kaufempfehlung!
StolzerPapa
Jun. 09, 2021 16:16
Diese Decke ist unsere Lieblingsdecke für unser Baby, sie ist Warm, Flauschig und am aller wichtigsten dank Öko Tex standard garantiert frei von schadstoffen.
Akara
May. 20, 2021 18:31
Die Nähte sind gut verarbeitet, die Decke fühlt sich sehr kuschelig weich an und sie hat eine gute Größe.
Kathrin12345
Jul. 24, 2020 12:45
Decke bleibt auch nach dem waschen der weich, hat den Trockner auch überlebt. Sehr zum empfehlen, bin gespannt wie es nach öfter waschen aussieht
AngelinaB
May. 19, 2020 06:00
Hallo zusammen diese Decke würde ich mir immer wieder holen sie ist super weich angemessen groß hält warm würde ich mir wieder holen und weiterempfehlen
Melanie2201
May. 16, 2020 05:45
Einwandfrei und praktisch. Sehr weich und kuschelig. Auch gut zum waschen. Optisch sehr schön. Lieferung war schnell und gut verpackt. Definitiv zum weiterempfehlen.
Phiame1211
Apr. 26, 2020 04:00
Die Kuscheldecke ist sehr gut verarbeitet und fühlt sich sehr kuschelig an, auch nach dem ersten Waschen. Wir nutzen sie täglich und sind sehr zufrieden.
Shenay Hamidova
Apr. 21, 2020 18:15
Eine tolle Kuscheldecke, mal zuhause, mal unterwegs, bei uns immer im Einsatz. Ich wünsche mir noch mehr Farben zur Auswahl.