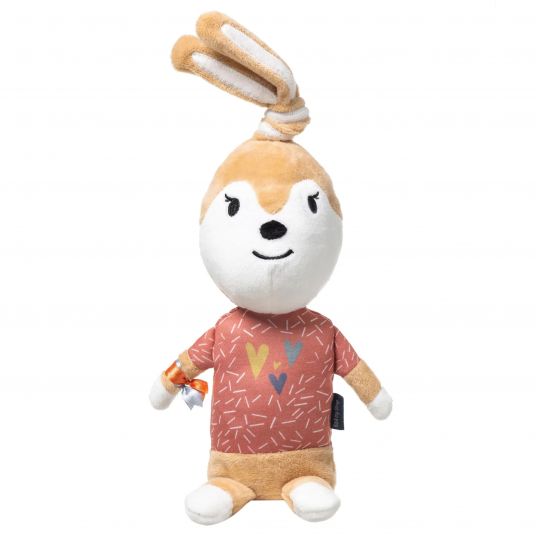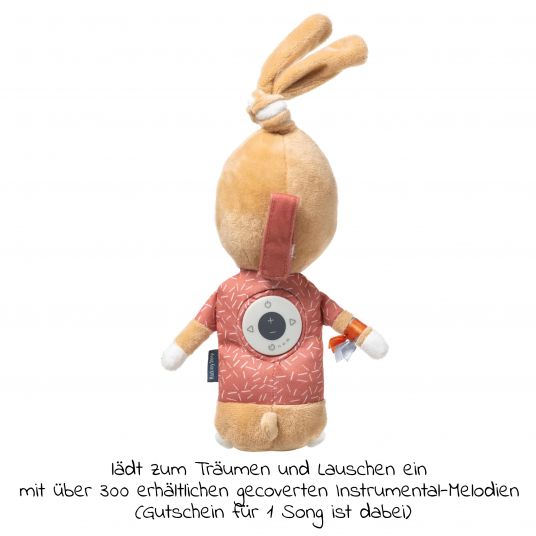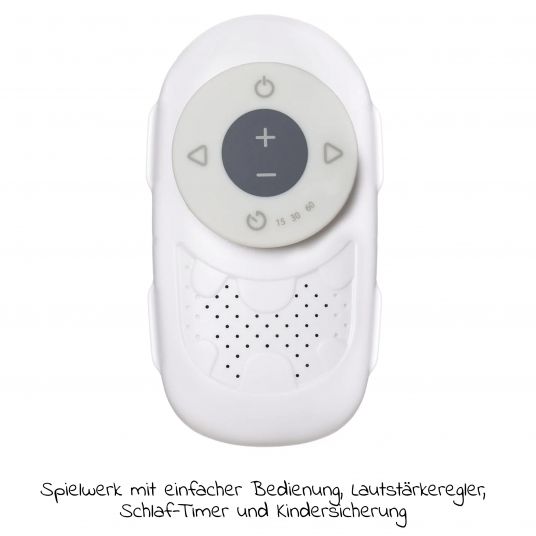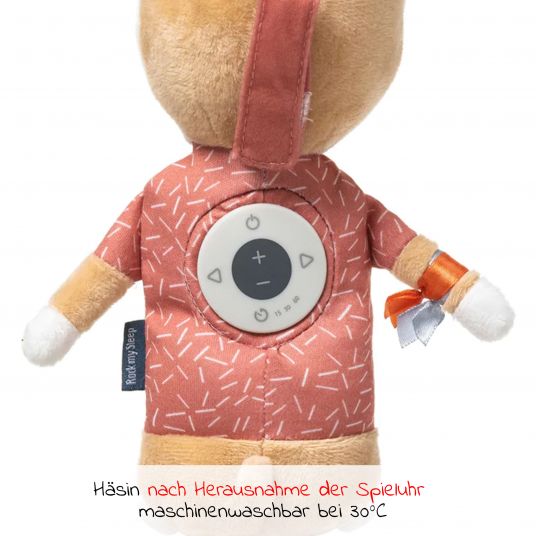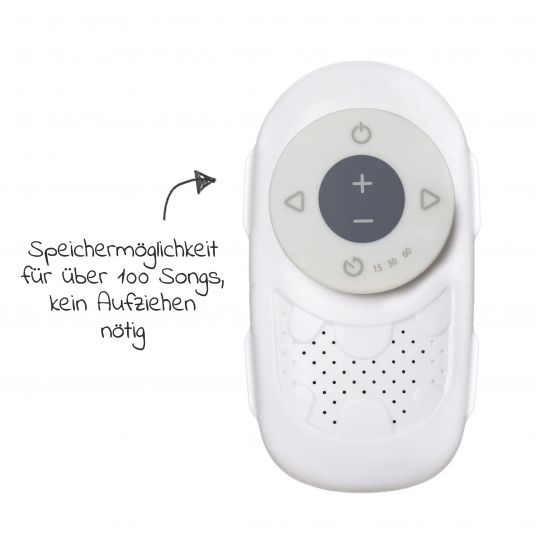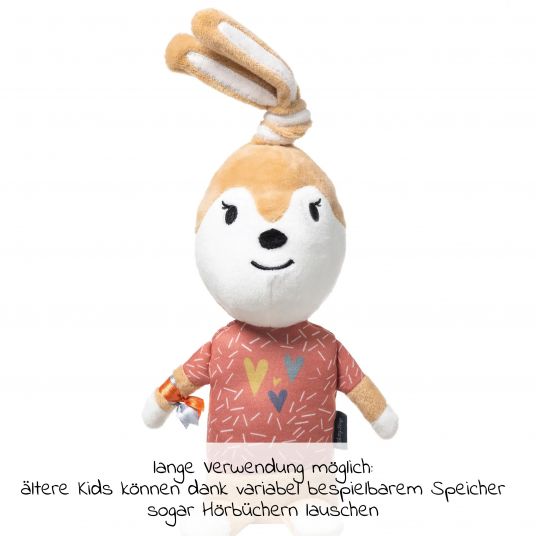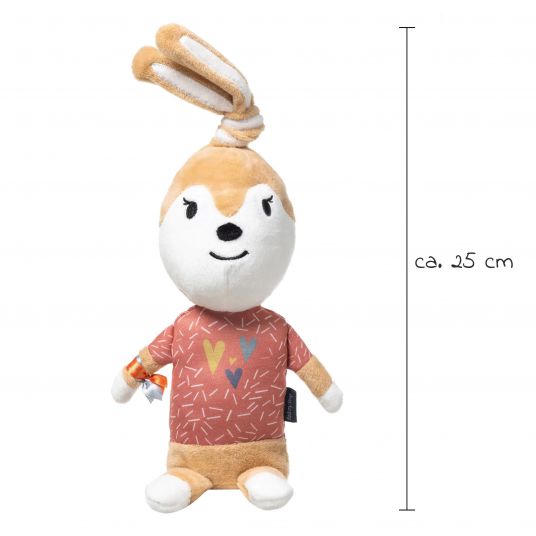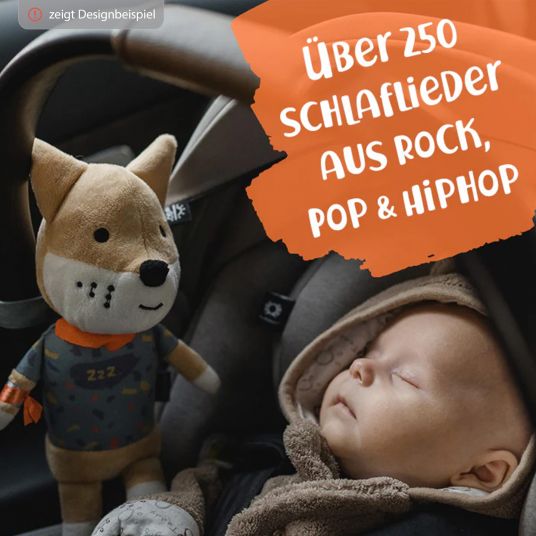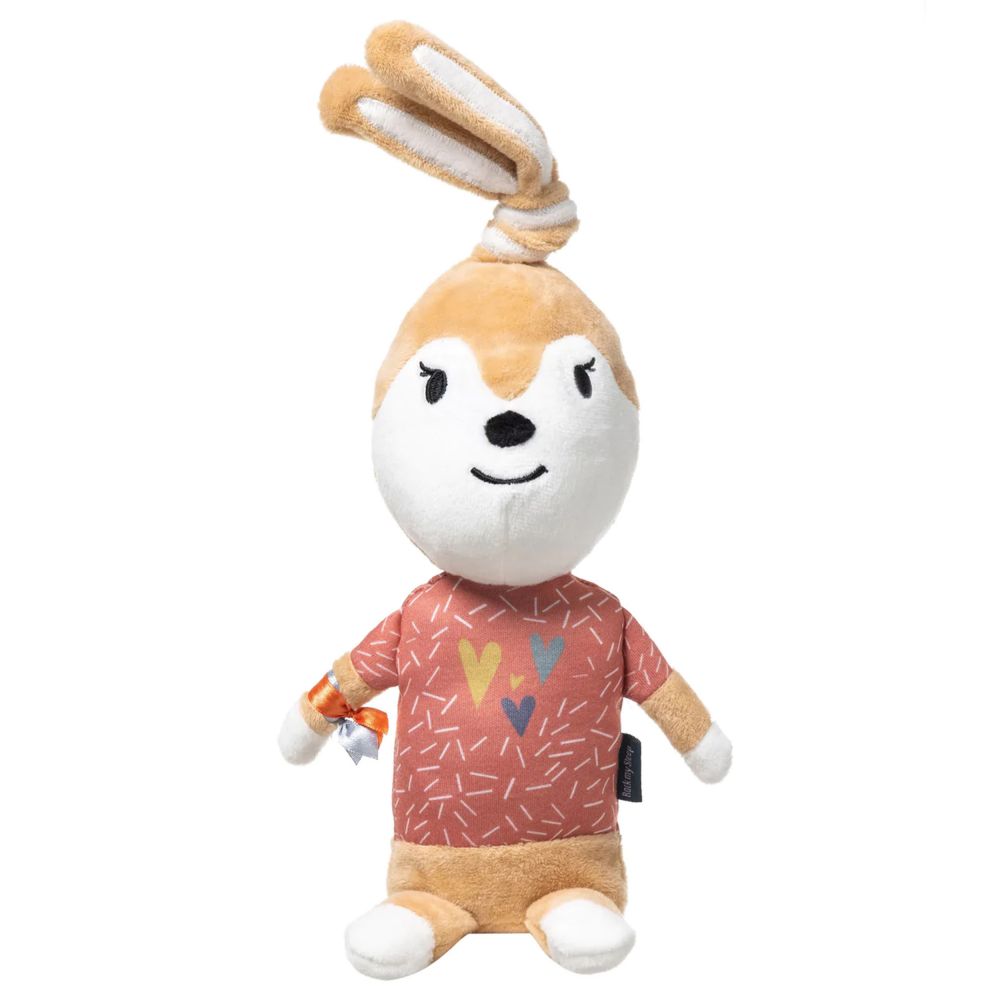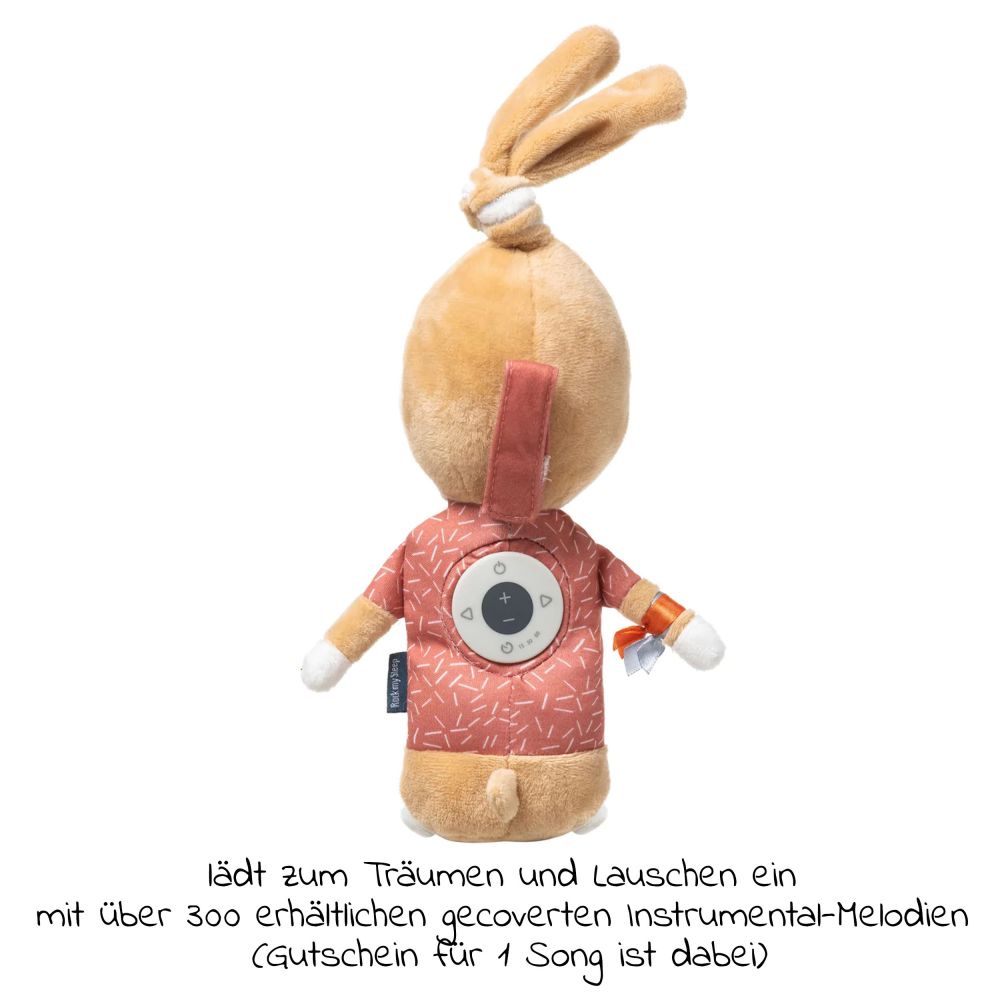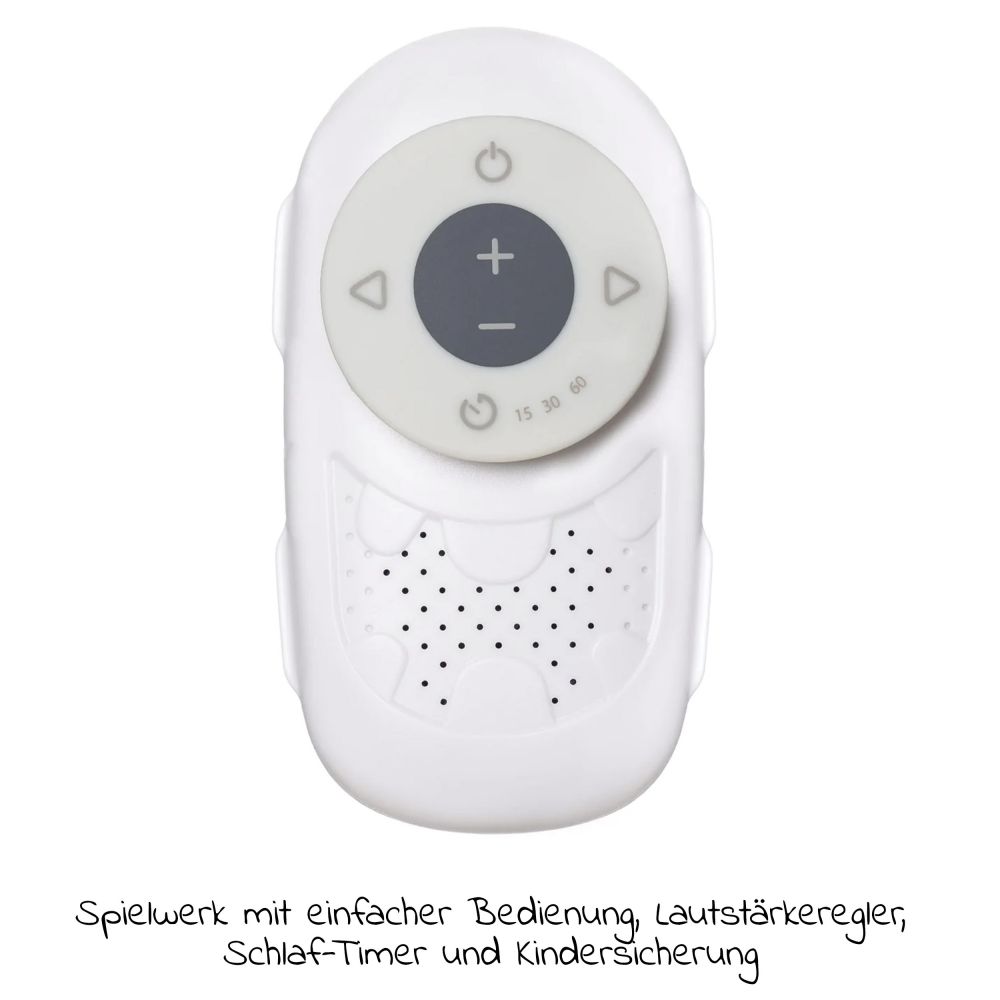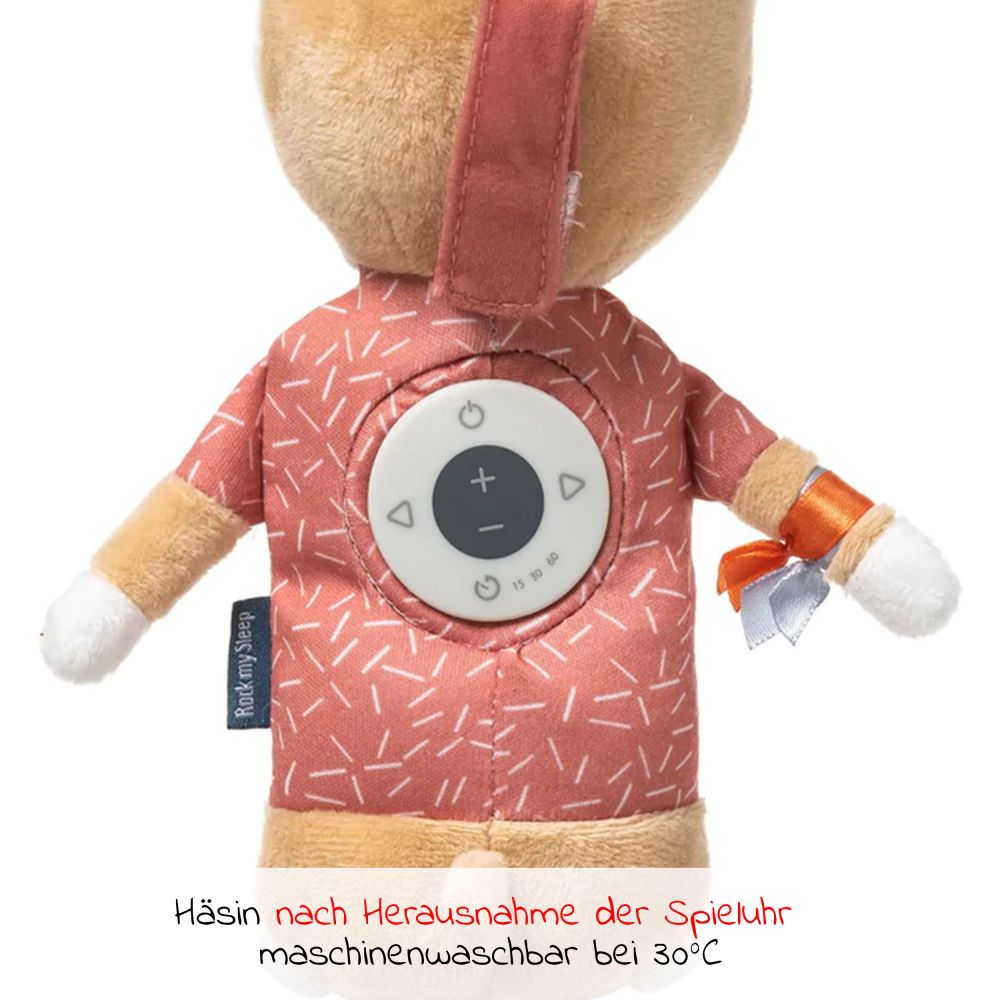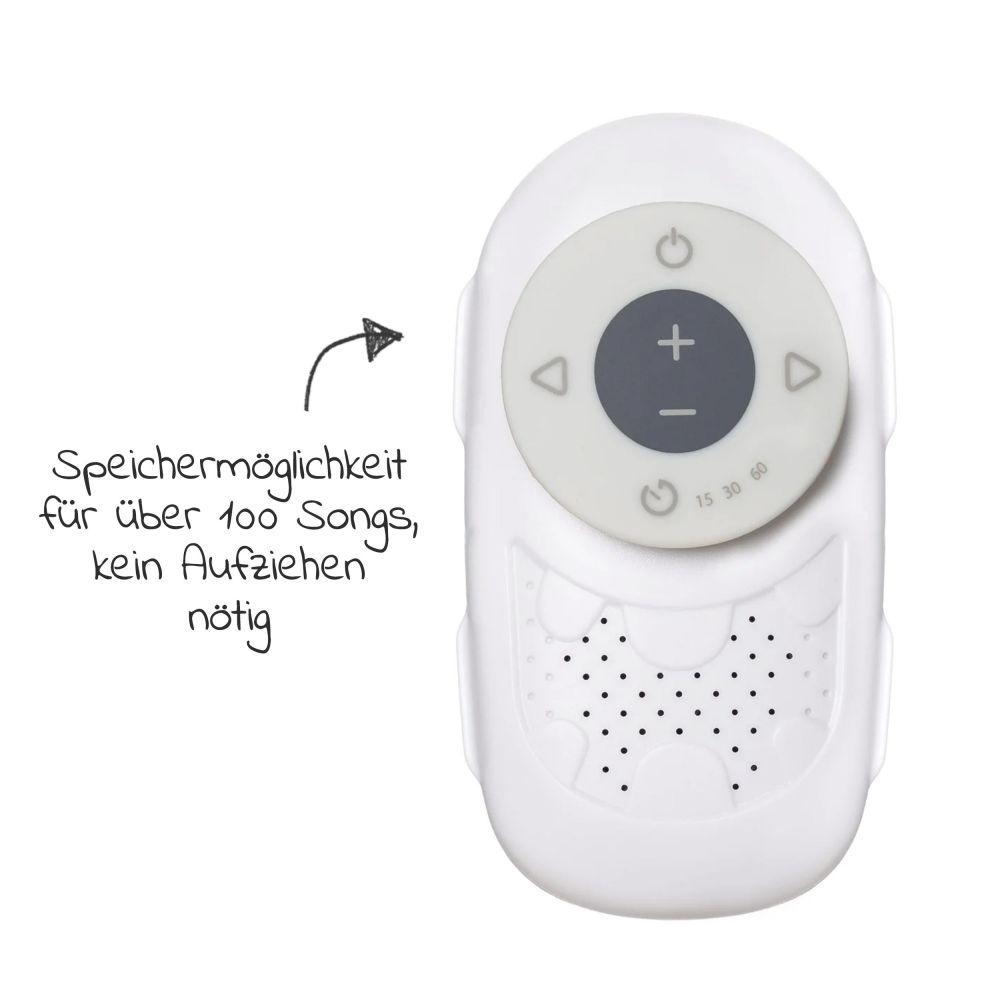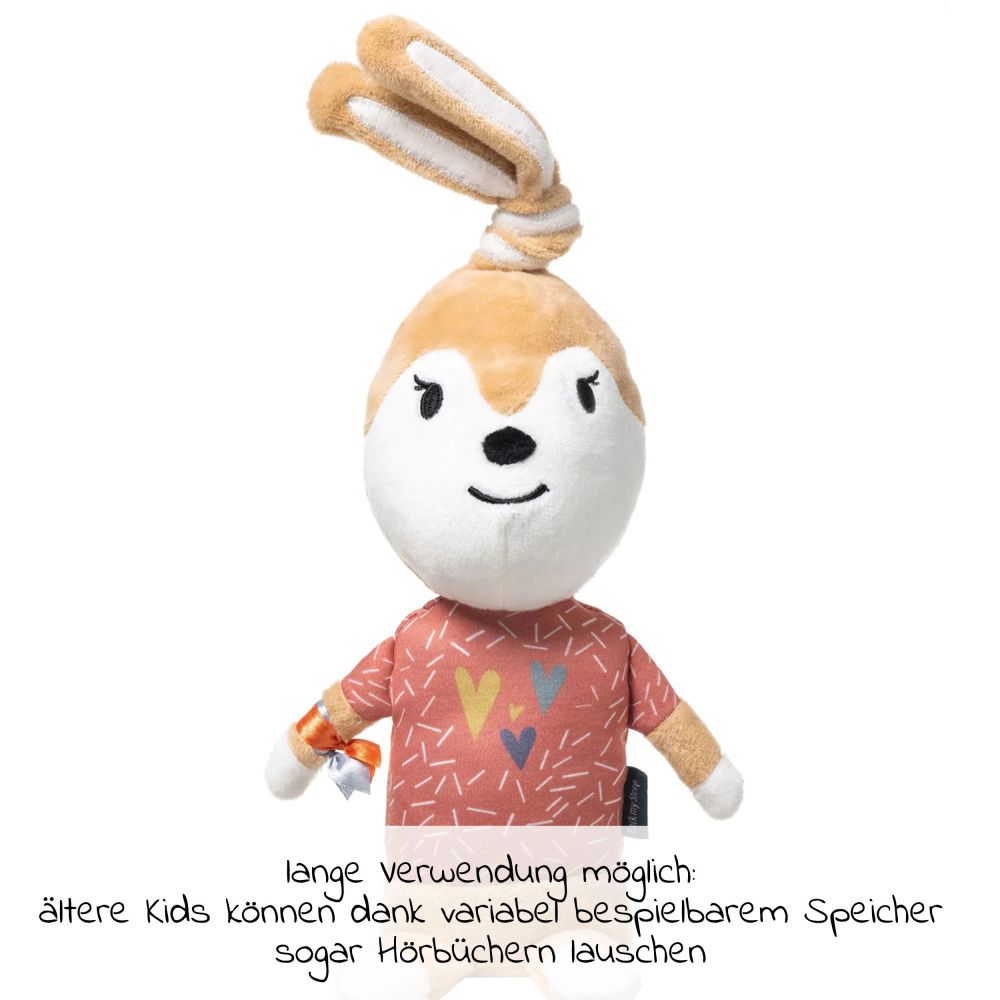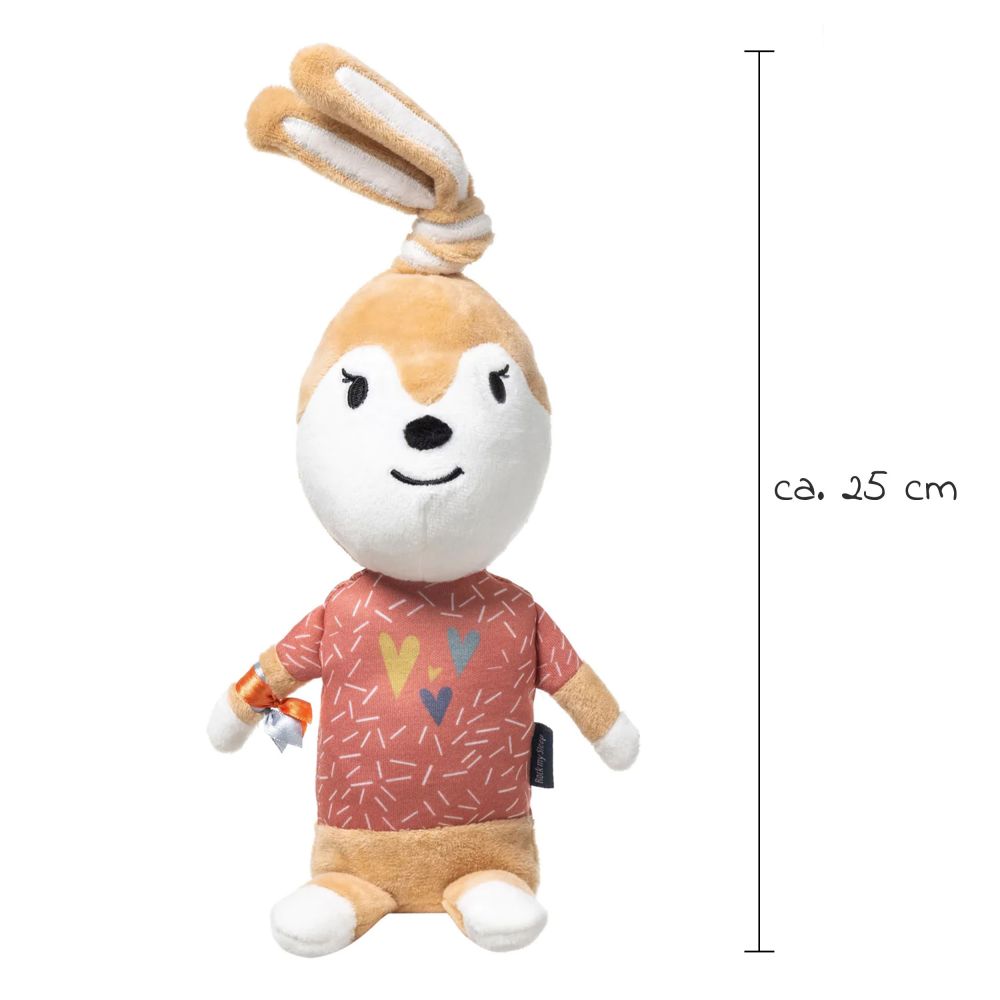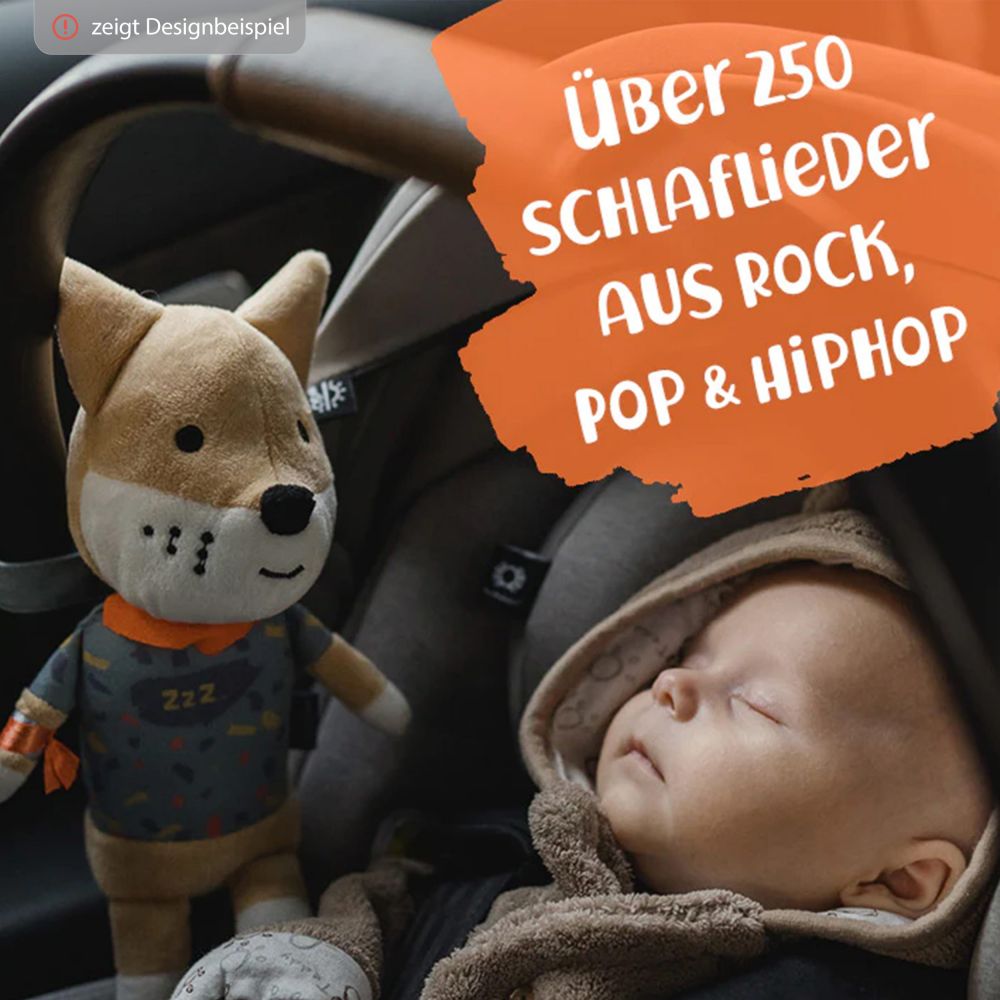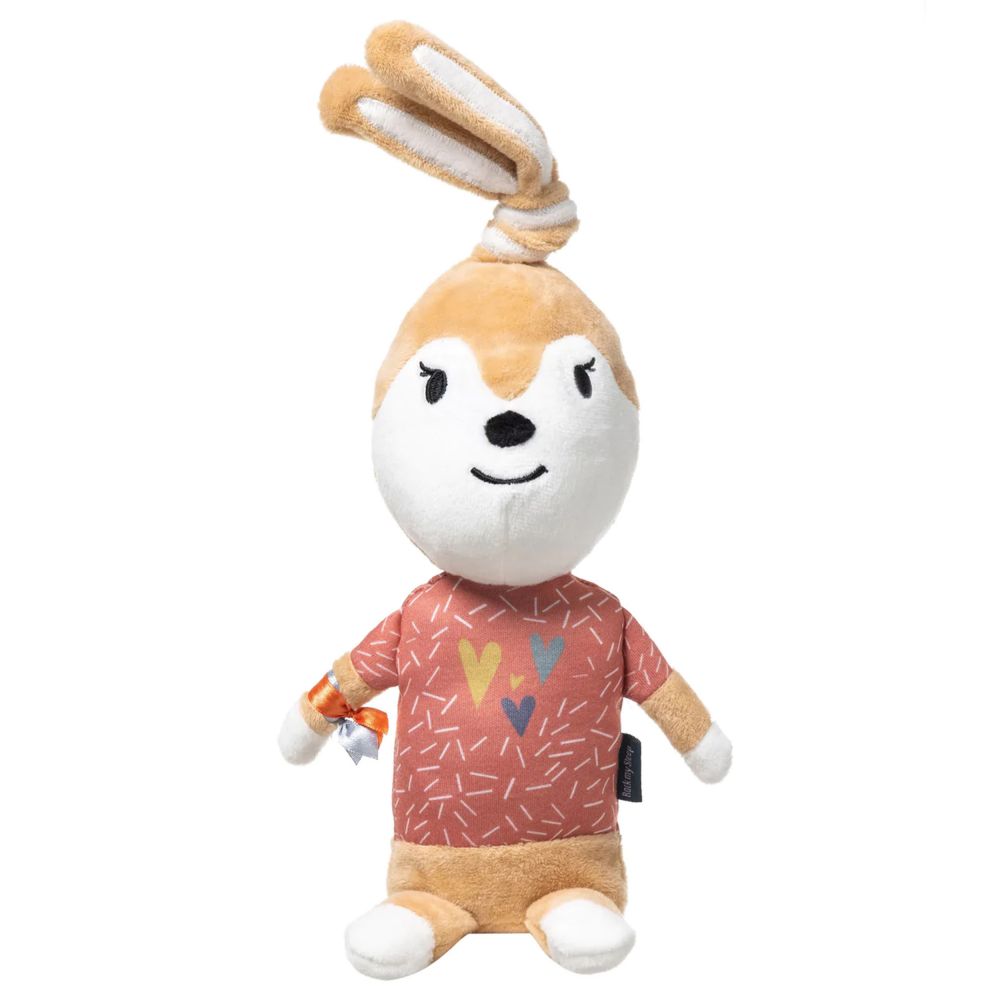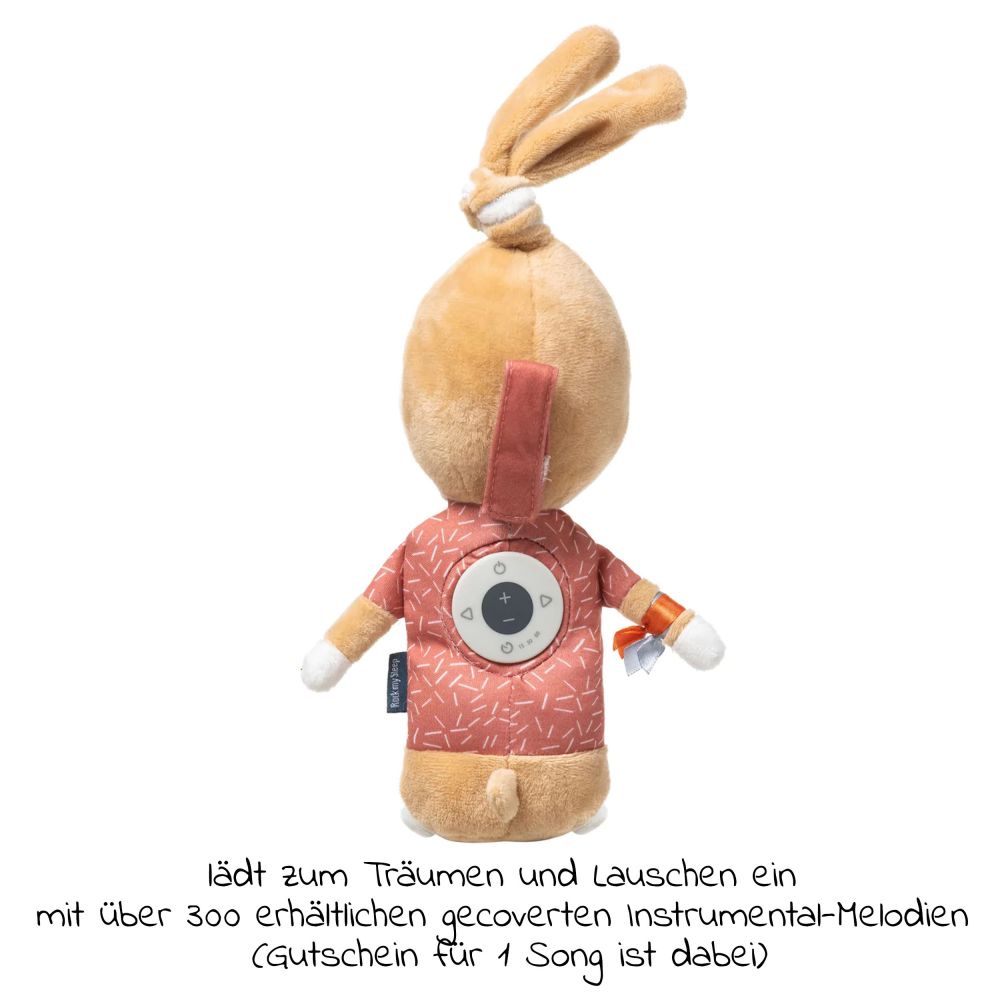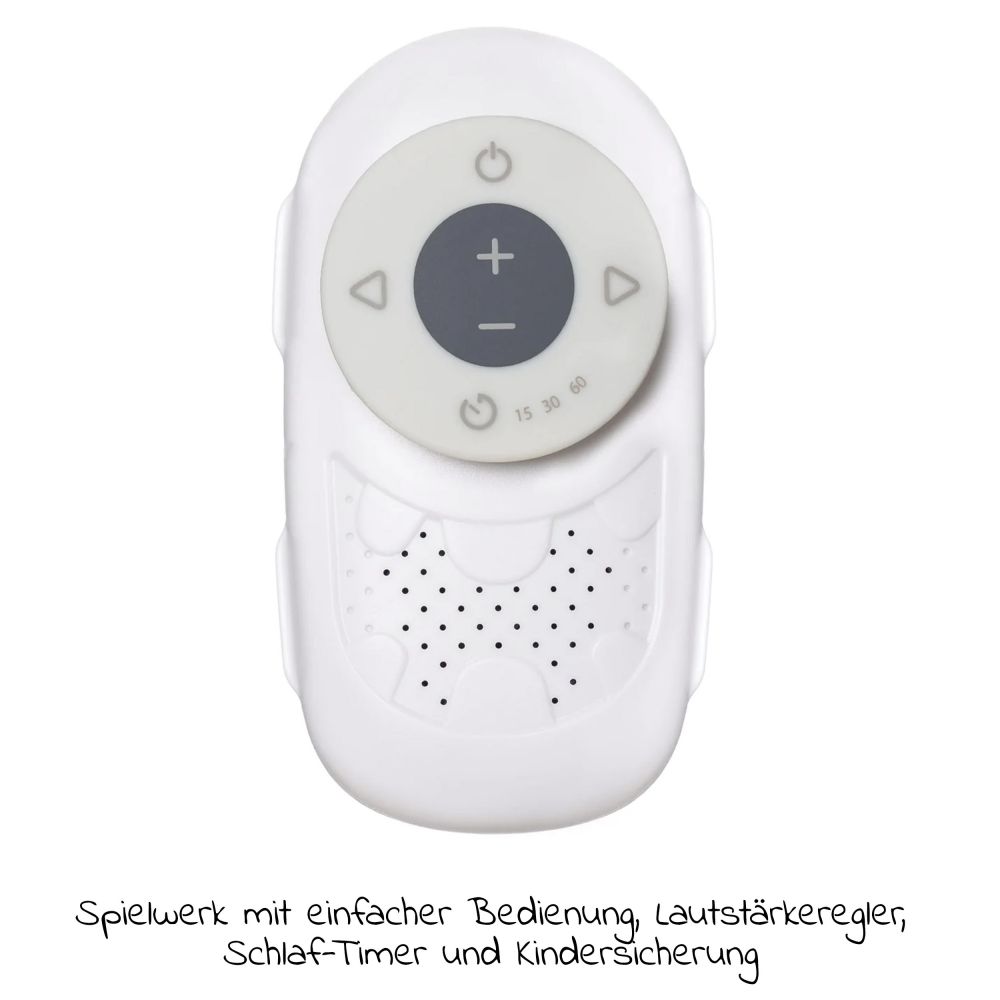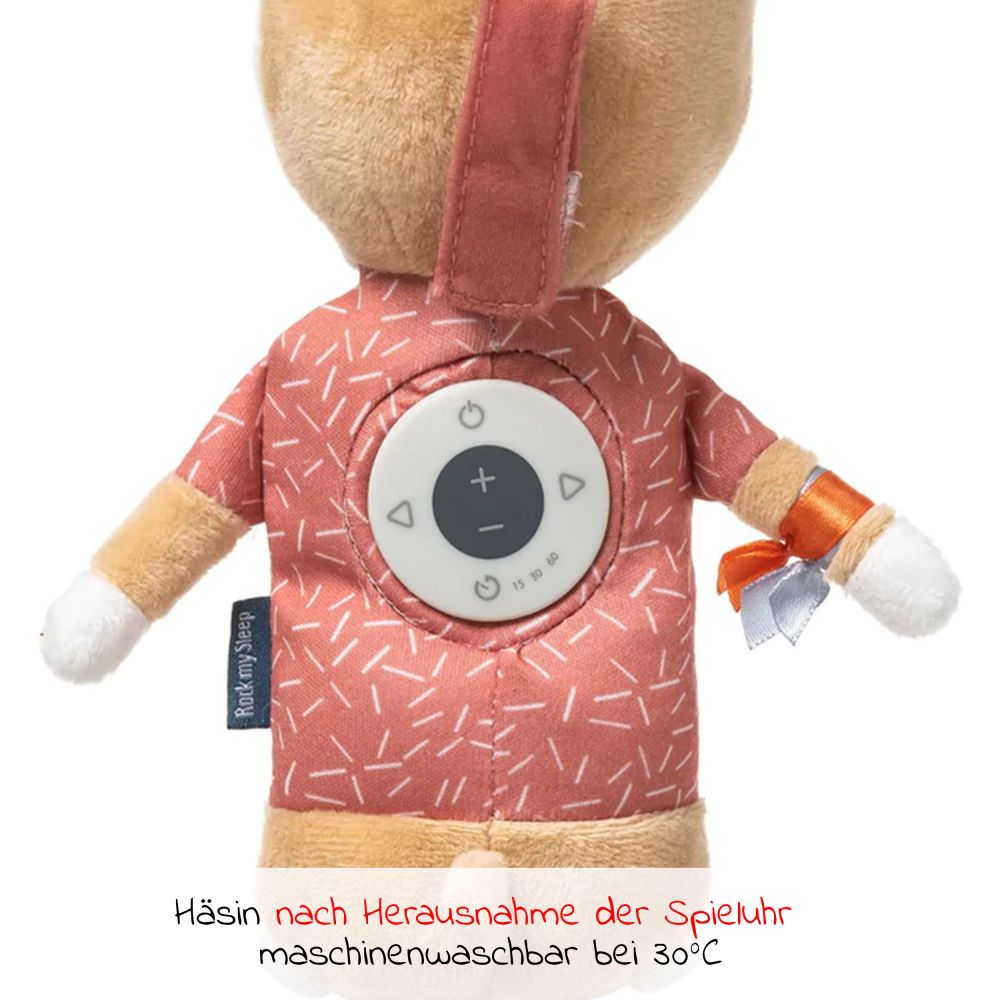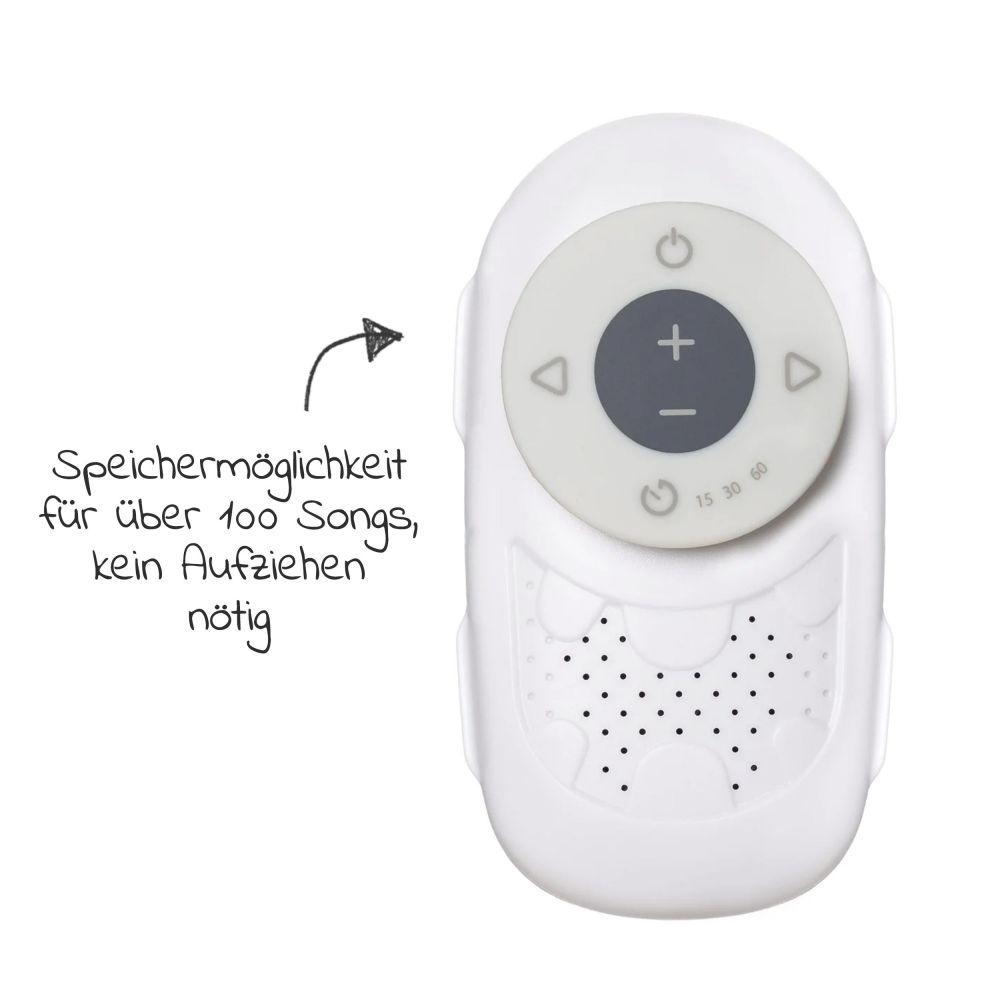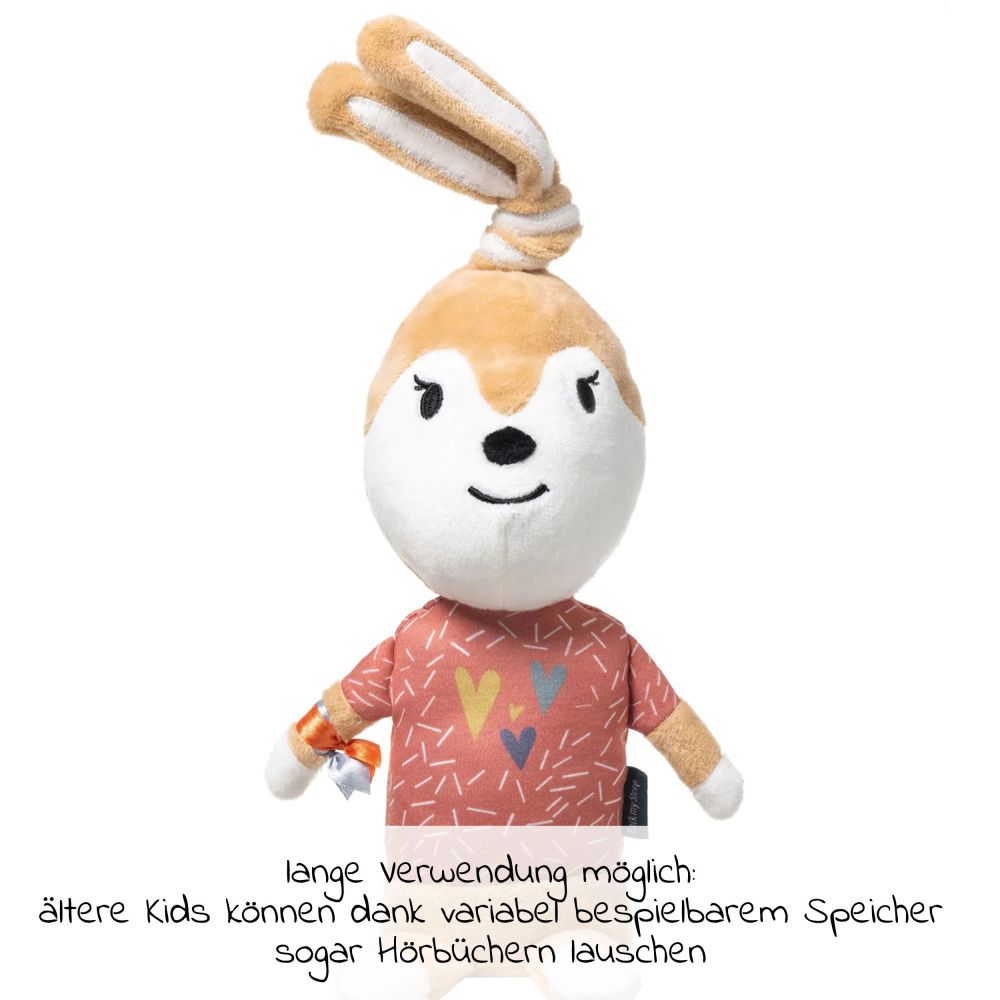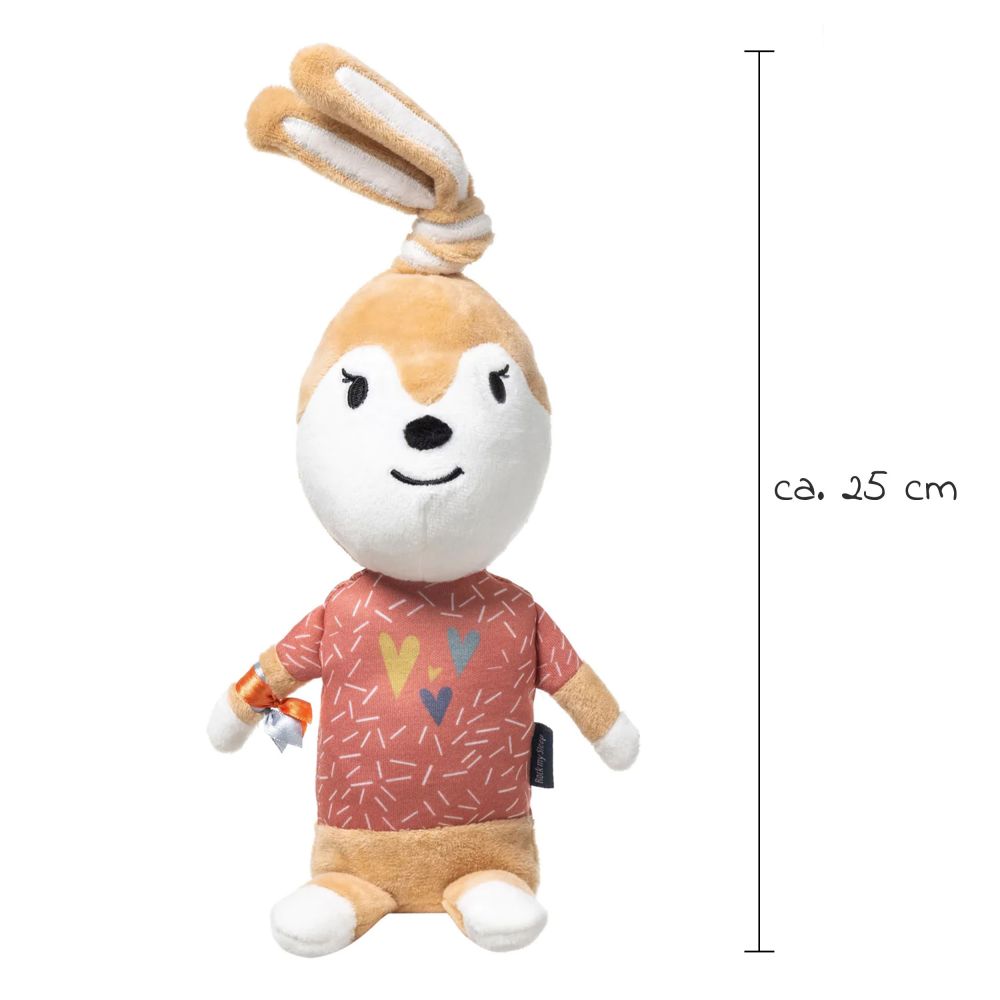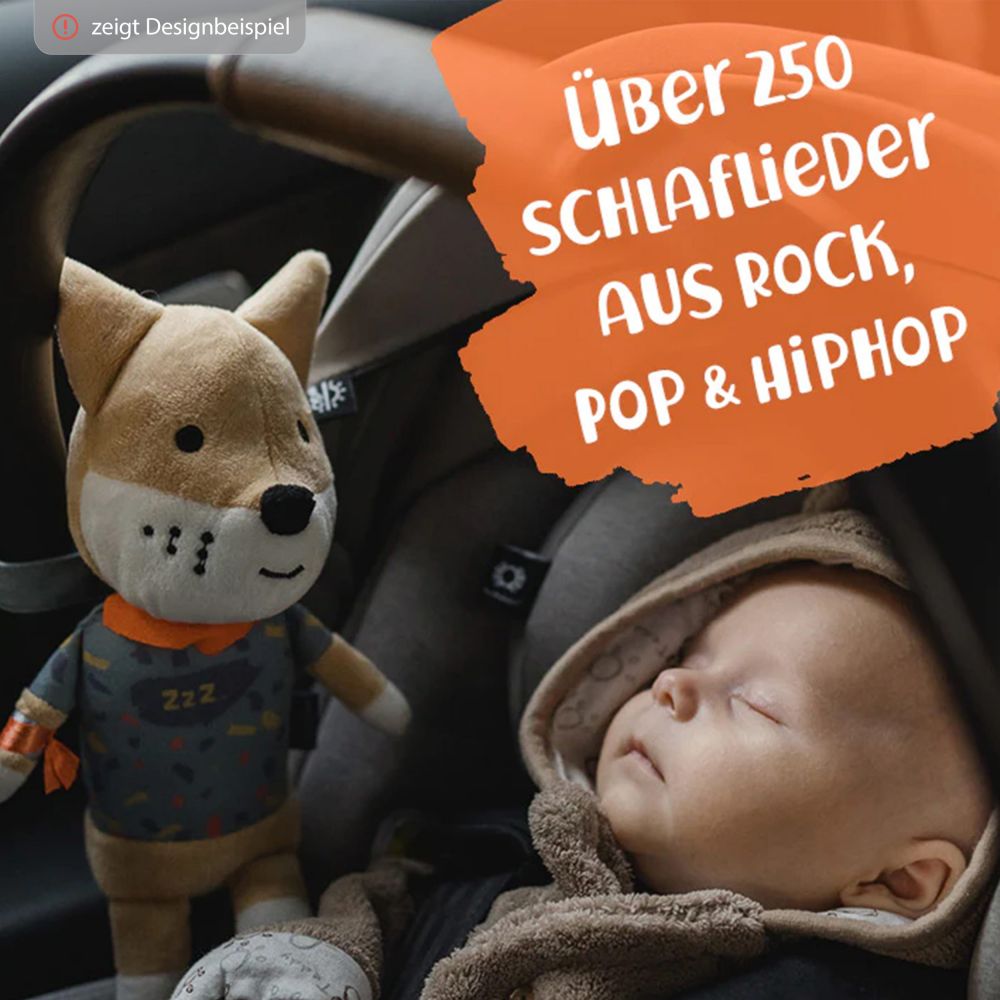 Free Shipping
Fast delivery
Purchase on account
Easy returns
Description
The most important at a glance
Helps your child fall asleep with over 300 covered instrumental songs (includes voucher for 1 song)
easy-to-use musical mechanism with child lock, sleep timer & volume limiter
invites to dream & listen with individual music & audio books
music without winding with memory for over 100 songs, without radiation
ideal as a gift idea suitable from pregnancy, also for older kids
---
For a restful sleep & beautiful dreams
Fall asleep with Metallica or Queens? The Rock My Sleep music box / audio system incl. voucher for 1 song 25 cm in cute "Ivy the bunny" design is the perfect alternative to classic music boxes. With one of the over 300 covered songs your child will surely find it even easier to sleep. You can play a song from the website (rockmysleep.com) and also your own music or audio books on the built-in music player of the bunny. Simply with the included USB data cable, without any WLAN, Bluetooth or an app.
The little bunny made of soft material is guaranteed to become a dear companion at home or while traveling. When it comes to music, the selection ranges from movie classics to rock, pop and hip-hop, such as "Tribute to Star Wars - Luke and Leila", "ABBA - Dancing Queen" or "Michael Jackson - You are not alone". All songs are covered in "Rock my Sleep-Style" by professional producers and instrumentally prepared. So your little one can listen to your personal favorite song in the crib, car or buggy.
The music box has a self-developed music player, which can be easily removed on the back. The on/off button activates the child safety lock if required. The volume is controlled with a paper clip, the playing time is limited to 15, 30 or 60 minutes, should you not want an endless loop. The bunny can be placed on the belly during pregnancy without hesitation and play favorite songs to your baby at an early age.
Sustainable gift for babies & older children
For babies, the little Rock my Sleep fox can play soothing lullabies, and for older kids, there's real music or audio books. Since you can constantly change and customize the contents of the music box, it will become a long-time cuddle friend and comforter. The specially designed music player means you don't have to wind the music box and can enjoy all the songs or stories with your child undisturbed at the touch of a button.
---
What else you should know
Age recommendation: from birth
Material: 100% polyester, filling: 100% polyester
Certification: DIN EN 71
Melody: download or own music
dimensions: 10 x 25 cm
machine washable at 30°C (after removing the toy)
needs: 3 batteries AAA (not included)
---
Scope of delivery:
Rock My Sleep music box / audio system incl. voucher for 1 song 25 cm - Ivy the Bunny
musical mechanism
Product Codes
| | |
| --- | --- |
| Our product code: | 202200002307 |
| Rock my Sleep product code: | 219706 |
| EAN/GTIN: | 4270002685994 |
Technical details
| | |
| --- | --- |
| Product Group: | 3 |
| Color: | Beige, Multicolor |
| Recommended Min. Age: | 0 month(s) |
| Shipping Date: | 04.12.2023 |
| Brand: | Rock my Sleep |